Heating Pads for Back Pain: What to Know
Was this helpful?
Heating pads for back pain are a low cost, accessible way to help treat back pain that does not involve surgery or medications. As many as 84% of adults experience low back pain at some point in their lives.
The National Center for Health Statistics (NCHS) reports that 39% of adults in the United States had reported back pain within the last 3 months of their survey.
This article will explain more about heating pads for back pain, including why they can work, the different types of heat pad, how to choose them, and how to make your own.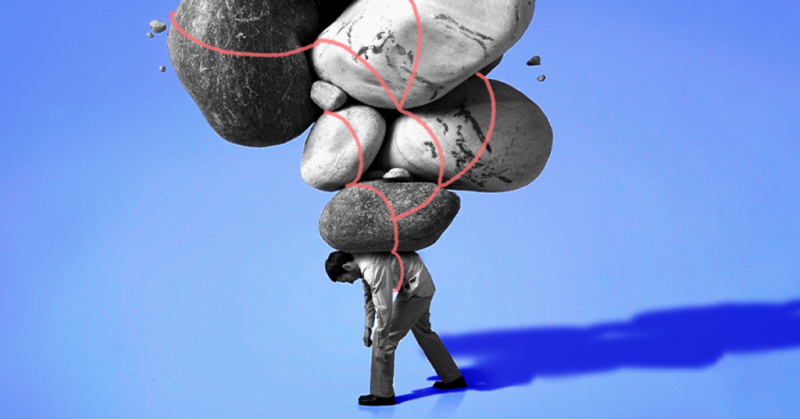 Stiffness and inflammation often contribute to back pain. Heat helps to reduce back pain by increasing blood flow, metabolism, and oxygen to the area, relaxing muscles, and improving the elasticity of connective tissue. Heat also helps calm muscle spasms, a common cause of lower back pain.
In 2014, researchers conducted a small study involving 82 adults experiencing low back pain. The group assigned a pain-relieving medication (naproxen) and a hot water bag reported significantly less pain than the groups taking medication alone and medication with an ice pack.
Types of heating pads for back pain include:
Electric heating pads: These reusable heating pads come in all sorts of shapes and sizes and plug into a wall socket to generate heat. They often have several heat settings and an automatic shutoff feature for safety.
Battery-operated heating pads: Use these electric pads on the go or while traveling.
Infrared heating pads: These either plug in or use a battery pack to generate heat.
Chemical heating pads: One-time-use chemical heating pads are convenient, mobile options that use chemicals that heat up when exposed to air after you open the packaging.
Gel heating pads: Sometimes designed for heating or cooling, reusable gel heating pads warm up in the microwave.
Rice heating pads: Dry, white grain rice holds heat when microwaved, so when it's poured into a type of fabric you can microwave, it creates an effective, reusable heating pad.
Hot water bottle: Most often made from a rubbery material, hot water bottles work by holding heated water and transmitting the heat to your back.
Always follow the manufacturer's instructions and safety guidelines for use to prevent burning your skin or damaging the heating pad.
Some general tips for all heating pads include:
If the heat is adjustable, start on the lowest setting and increase it after several minutes if you want more heat. This helps you get used to the heating pad and avoid burning yourself.
Consider using a thin towel between your skin and the heating pad until you get used to the heat settings and understand how much heat your back needs to feel better.
Heating pads and electric blankets cause about 500 fires a year, and most involve products more than 10 years old. Before you use an electric or battery-operated heating pad, inspect it for any cracks or frayed areas of the electrical cord or the heating pad. Never leave an electric heating pad unattended.
Using heating pads for back pain comes with some risks and situations to avoid.
Replacing older heating pads reduces the chance of causing an electrical fire. Any signs of damage, like frayed wires or holes in the material, are warning signs requiring replacing the heating pad immediately.
It is possible to burn yourself with a well-functioning heating pad, no matter the type. Older adults are at a higher risk of burns. Children under 12 years old are also at a higher risk of burns. Do not fall asleep with a heating pad unless it has an automatic "off" function.
People who are pregnant should consult their doctor before using a heating pad for back pain.
Learn when to contact a doctor for severe back pain.
From the very low budget rice sock to the high tech heated vest, heating pads for back pain vary in price and features. Make sure to read about each type and choose one that matches your budget and offers features you want.
You can look up whether a heating pad you're considering is UL-verified and listed, which means it was tested and conforms to UL Solutions safety standards.
UL-listed products have the UL trademark and number on a label on the product, cord, or box, as well.
If you're considering your eco-footprint in your purchases, you will want to steer toward a reusable heating pad — electric, battery, gel, rice, or hot water bottle — over a one-time-use chemical heating pad, which you throw away after using one time.
Follow these steps to make your own heating pad for back pain using rice:
Find a cotton tube or mid-calf sock with no holes and no metal fibers.
Lower the clean sock into a glass measuring cup or a tall glass.
Wrap the sock's cuff around the top of the glass.
Fill the sock with rice, leaving enough room to tie the top. At this point, you can add a few drops of essential oil if you wish.
Tie the top of the sock or pillowcase to make sure the rice does not spill out.
Microwave it. All microwaves have different wattage, but try 1 minute at a time, not going over 3 minutes, to determine how hot you want it.
In general for back pain, studies show that heat therapy is more effective than cold therapy.
However, if you're injured and sprain a back muscle, for instance, consult a doctor about whether you should apply ice for the first 24 to 48 hours to reduce swelling and inflammation, and then use a heating pad.
Learn more about heat versus ice for back pain.
Heating pads for back pain can be an effective, safe, low cost treatment when they're used safely. They can improve blood flow and elasticity in your back and provide nonsurgical, non-opioid pain relief.
Heating pads come in a wide pricing range with different functions, so look for ones that are tested and conform to industry safety standards.
You can even make your own microwavable, reusable heating pad with rice and a cotton sock.
If a heating pad does not help your back pain, be sure to contact a doctor.
Was this helpful?