Back Spasms: What to Know and How to Treat Them
Was this helpful?
Back spasms are involuntary muscle contractions in the back. Common causes include dehydration, strain, and exertion. In rare cases, causes can include an underlying spinal condition. A doctor may recommend clinical or at-home treatments to alleviate the pain or address the underlying cause. Some people refer to back spasms as muscle cramps. They can be common and have benign causes, but in some cases there may be an underlying condition at the root of the spasm.
Seek immediate medical care or call 911 for serious symptoms that accompany back spasms, including:
Read on to learn more about back spasms, what they feel like, why they happen, and their treatments.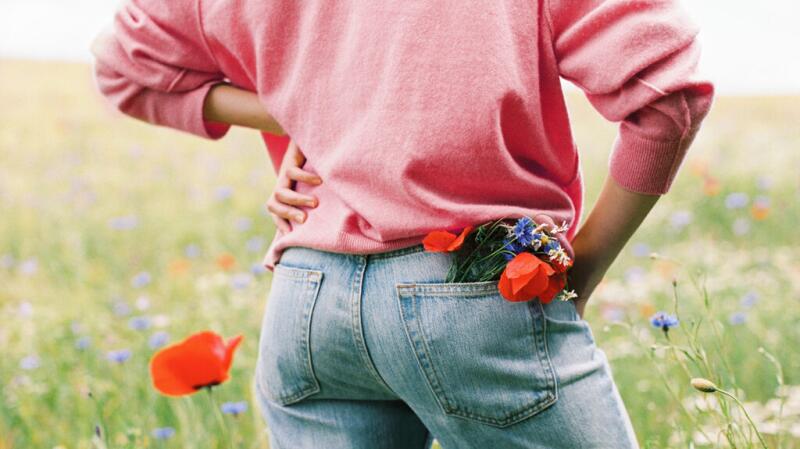 A back spasm is a sudden and involuntary contraction or uncontrollable tightening of a muscle in the back. When this happens, you cannot relax the muscle.
Back spasms occur with a range of intensities. They can involve part of just one muscle or several muscles in a muscle group at once. They can last anywhere from a few seconds to several minutes. Back spasms cause varying levels of pain, up to intense, debilitating pain.
Muscle spasms in the back are often harmless and can go away on their own or with at-home treatment. However, severe back spasm symptoms may require attention from a doctor and could indicate the presence of an underlying condition.
Contact your doctor if your back spasms are persistent, accompany other severe symptoms, or cause you concern or difficulty in your daily life.
What does a back spasm feel like?
A back spasm can feel very different from other types of pain.
Cramps or spasms may cause the muscles to feel hard to the touch and even be visibly distorted. You may also be able to see the muscle twitching.
The feeling of a back spasm can range in severity, from causing a slight twitch to debilitating pain.
If you are experiencing a back spasm, you may feel a pulsing sensation, extra tightness, or limited mobility.
A back spasm may accompany other symptoms that vary depending on the underlying disease, disorder, or condition.
Symptoms that frequently affect the back may also involve other body systems.
Problems with the back can cause other symptoms to appear with back spasms, including:
Symptoms that might indicate a serious condition
In some cases, back spasms may occur with other symptoms that can indicate a serious condition. It is important that a medical professional evaluate you in this situation.
Seek immediate medical care for anyone experiencing back spasms along with other serious symptoms, including:
The cause of muscle cramps or back spasms is sometimes unknown.
Common causes of back spasms can include both easily treatable physical triggers as well as more serious underlying conditions that need medical intervention.
Some physicians believe cramps can be the result of muscle fatigue, and it is possible for muscle spasms to occur when you strain or exert a lot of energy. This can happen especially if you are performing a physical activity when you have not stretched or hydrated sufficiently first, or if your salt and mineral intake is depleted.
Sometimes, other disorders of the body can cause back spasms. A disorder or source of pain in the spine may cause reflex tightening or spasms.
This can be the result of irritation of an area connected to the muscle. For example, a herniated disc may press on the spinal nerves, causing pain and possibly spasms.
Fitness-related causes of a back spasm
Certain aspects of your bodily condition can make you more prone to muscle spasms. These conditions may include:
Pathologic causes of a back spasm
Back spasms can be a response to the effects of another existing condition of the back or other area of the body.
Conditions that can eventually lead to back spasms include:
Conditions that may also cause back pain and spasms but have a root cause stemming from a bodily system apart from the spine include:
Serious causes of back spasms
In some cases, back spasms occur as a sign of a condition that poses a risk of permanent damage or a risk to life. These cases require immediate medical care.
These conditions include:
Complications of some diseases that can trigger back spasms can also present a risk to life.
You should always communicate with your doctor about severe or prolonged back pain.
In some cases, back spasms can go away on their own, and you may find relief from mild back spasms through at-home treatments.
At-home treatments that may relax affected muscles include:
You should seek medical help for any muscle spasm that is severe, or for any back spasm that:
If necessary, your doctor will work to find the root cause of the spasms so that they can treat it.
Prevention for back spasms varies depending on the underlying cause.
If your back spasm is not the result of an underlying condition, trying a combination of lifestyle changes at home may help.
Methods for the prevention of back spasms include:
However, you should consult with your doctor before changing your diet or exercise routine.
For more information on drinking, hydration, and daily requirements for you, read on here.
Because back spasms can be the result of a serious disease as well as a minor condition, failure to seek treatment could result in complications and permanent damage.
Seek immediate medical help for any severe symptoms, pain that does not improve within a few weeks, pain that worsens, or pain that stops you from doing your daily activities.
Once you receive a diagnosis of the underlying cause, it is important for you to follow the personal treatment plan that you and your healthcare professional design.
This may minimize the risk of experiencing potential complications, including:
To diagnose the cause of back spasms or back pain, your doctor may carry out assessments, including:
A back spasm is an involuntary contraction or tightening of one or more muscles in the back. Back spasms can be painful and vary in duration, lasting up to several minutes.
Causes of back spasms may be benign and treatable with at-home remedies. Methods such as stretching, regular exercise, hydration, and a balanced diet can both treat and prevent back spasms and pain.
Serious symptoms such as pain that worsens, numbness, changes in sensation, swelling, or fever may accompany back spasms and indicate a condition that requires immediate medical attention.
Contact your doctor right away for any severe symptoms or for symptoms that do not improve with at-home care.
Was this helpful?