What to Expect with a Telehealth Appointment for Allergic Asthma
Was this helpful?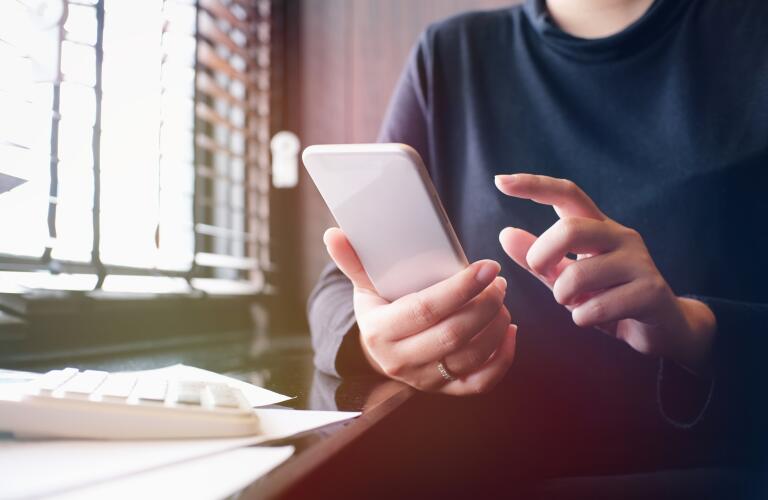 Chances are, you're pretty familiar with the routine of a typical office visit with your asthma specialist. You know what to bring, where to go, and what to expect. A telehealth appointment, in which you meet virtually with your doctor over phone call or video chat, may be uncharted waters for you. If you're looking forward to your first telehealth appointment for your allergic asthma, here's what to expect.

Not sure how to connect with your doctor when you're not actually going to the office? Check with your doctor's office to find out details about your session. Your doctor might want to connect with you via phone call or video chat–and some doctors even encourage communication via text message between visits.
There are many telehealth programs available for doctors to choose from, so depending on your specific situation, you may need to download an app or register online to be able to use a particular teleconferencing platform. If you'll be participating in a live video chat, you'll need:
A computer or other device with internet access, like a smartphone or tablet
A high-speed internet connection
Once you know what telehealth program you'll be using, go ahead and get that set up as soon as you can in case you run into any roadblocks. For example, you'll want to make sure your computer, tablet, or smartphone is compatible with the technology and up to date. You don't want to sit down to log in for your telehealth appointment only to find out your tablet needs to download a new operating system. Test it out, if you can, to make sure you understand how to use the technology before the time for your visit rolls around.

In some ways, a telehealth consultation isn't that different from an in-person visit. You're still talking directly to your doctor, and your doctor wants to know how you're feeling. Instead of sitting just a few feet away from your doctor, however, you're using technology to have the conversation from a distance. But the visit will probably last about the same length of time.

And just as you would in a traditional office visit, you should aim to make the most of your telehealth visit. This is the time to ask any questions or raise any concerns. Are you worried about using your rescue inhaler more often than in the past? Are you experiencing any new side effects from your asthma medication? Do you feel too tired to exercise or have more trouble at a particular time of day? Are you having trouble avoiding allergens that trigger your asthma? Speak up and let the doctor know what's on your mind.

Your asthma specialist might also ask you to provide information like recent peak flow readings to help provide some context for your condition. You may also want to have all your medications readily available in case your doctor asks to see them or doublecheck the dosage amounts. So, it's a good idea to have those on hand when you log in to begin your telehealth session.

Not every occasion is appropriate for a telehealth appointment. There may be times when your doctor feels it's important to examine you in person. For example, if your symptoms are really severe and your asthma is poorly controlled, or if you need to undergo allergy testing, your doctor may instruct you to come into the office.
And of course, if you're having an asthma attack, you may need to go to the emergency room or the closest urgent care center for a breathing treatment. In fact, that's a good conversation to have with your doctor during your telehealth appointment. Make sure you're on the same page about what's appropriate for telehealth and what's not.
Was this helpful?