How Illegal Drug Use Affects Asthma
Was this helpful?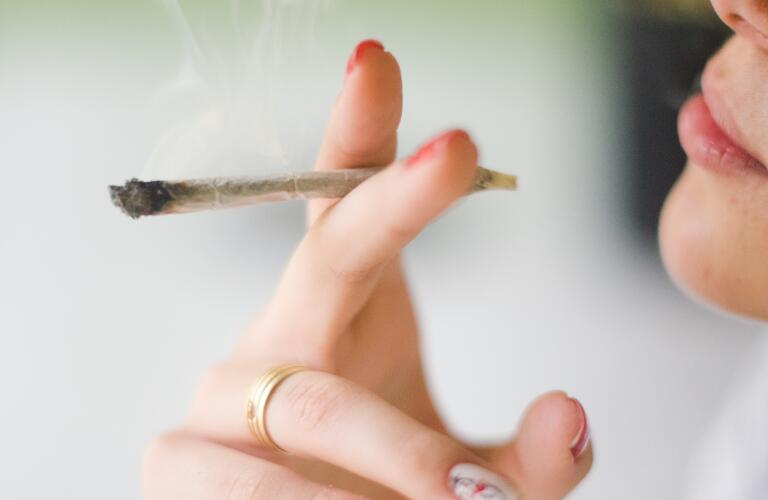 People who have asthma have highly sensitive airways that can be easily irritated by exposure to smoke, pollen, dust, chemicals, and other allergens. When irritated, the airways narrow, causing wheezing, coughing and shortness of breath. Many recreational drugs can trigger asthma symptoms too. Learn more about the interaction between asthma and marijuana, cocaine, heroin and other opioid medications.
Years ago, marijuana was used as an alternative treatment for asthma. Tetrahydrocannabinol (THC), the chemical in marijuana responsible for creating a high sensation, also causes mild bronchodilation, or expansion of the airways. However, marijuana is usually smoked or inhaled, and the smoke or vapor can trigger wheezing, shortness of breath and chest tightness. People with asthma who smoke or inhale marijuana are more likely to experience worsening asthma symptoms and frequent asthma attacks than people with asthma who abstain from marijuana use.
Many states have legalized medicinal or recreational use of marijuana. However, the American Thoracic Society says that smoking marijuana is not recommended for anyone with existing lung disease, including asthma.
Very little research has been done on the effect of marijuana edibles or cannabidiol (CBD) oil on asthma. Animal studies have shown that CBD can decrease inflammation and decrease airway reactivity.
In the 1930s, at least one physician prescribed cocaine nasal spray as a treatment for asthma. His patient subsequently (but unsuccessfully) sued the doctor after becoming addicted.
Today, cocaine is usually smoked or inhaled. Smoking cocaine causes the airways to constrict, which can lead to severe shortness of breath. Inhaling cocaine can trigger back-to-back asthma attacks that may make it impossible to get a full breath.
People who have asthma and use cocaine are more likely to experience serious asthma attacks requiring emergency care or hospitalization than people with asthma who do not use cocaine.
Heroin can be injected, inhaled or snorted. Snorting heroin causes narrowing of the airways, which can touch off an asthma attack. Heroin users who have asthma are more likely to require treatment in intensive care units than people with asthma who do not use heroin. There's some evidence to suggest heroin use may trigger the onset of asthma, but larger studies are necessary.
Prescription opioid medications, such as fentanyl, oxycodone and morphine, can also affect asthma. In fact, asthma may be more common in opioid-dependent people than the general population. At present, approximately 8% of Americans have asthma; about 17% of opioid-dependent patients have asthma.
Researchers are still working to understand the link between asthma and opioids, but they know opioids cause the release of histamine in the body. This substance can cause itching, hives and swelling, including swelling of the airways.
A person who has asthma and requires prescription opioid medication for pain control should work with a physician and carefully monitor their asthma symptoms. People who have asthma and use opioids may be able to improve their breathing by quitting opioids.
If you have asthma and use recreational drugs, it is essential to carry your rescue inhaler with you at all times. You should also tell your friends about your asthma. Tell them what your asthma attacks look like, and share your action asthma plan with them.
Take your asthma medication on a regular basis. Avoid tobacco smoke, and avoid smoking, inhaling or snorting drugs if possible. Medical help is available to help you stop using drugs.
Was this helpful?