Finding the Right Treatment for Severe Asthma
Was this helpful?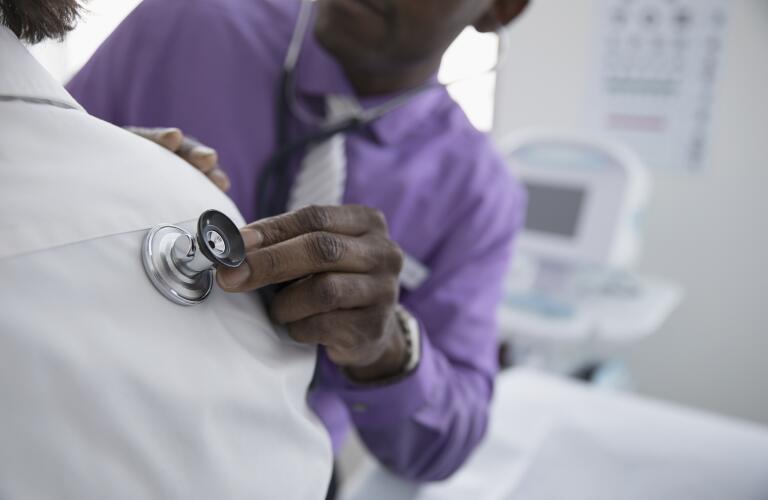 Anyone with asthma will tell you, it's scary to feel like you are struggling to breathe. Thankfully, for many patients, these symptoms can be managed with typical treatments, such as inhaled corticosteroids (ICS) and quick-acting medicines like albuterol to open the airways. However, about 5-10% of asthma patients are classified as having severe asthma, meaning that their asthma is poorly controlled or uncontrolled even with high levels of inhaled corticosteroids. Finding the right treatment for this group may take a bit more investigation. Here are some things your doctor may address to help you find the relief you need.
5 Things You Didn't Know About Severe Asthma
If your asthma isn't responding to treatment, could it be because you don't really have asthma at all? Sometimes what appears to be uncontrolled asthma is actually another medical condition instead. The misdiagnosis occurs because some conditions mimic asthma in terms of symptoms.
For this reason, it is important to confirm your diagnosis and rule out the alternatives, such as bronchiolitis, cystic fibrosis, or congestive heart failure. Your doctor's visit may include:
Do you have other medical conditions or lifestyle factors that are making your asthma worse? Your doctor may assess for things that are associated with poorly controlled asthma, including:
Steps should be taken to remediate any of these factors. Quit smoking, try to maintain a healthy weight, and learn how to avoid allergens in your environment. Talk to your doctor if you have any questions about how to use your inhaler properly or when to take certain medications.
If your doctor has confirmed that you do indeed have asthma and addressed any confounding factors that limit your treatment response, investigation should begin to identify your asthma phenotype, the characteristics of your individual type of asthma. This information helps guide your doctor's treatment decisions. Your doctor may evaluate your asthma for the following characteristics:
A gradual approach, adding or adjusting medications along the way, is recommended when it comes to treating severe asthma. Your dose of inhaled corticosteroids (ICS) may need to be increased over time. Other medications that may need to be prescribed to your regimen include:
It may be challenging to find the right treatment for your severe asthma, but it is not impossible. The more we learn about how to target specific patient populations and provide more personalized medicine, the more we can expect to better manage this condition.

Was this helpful?