Don't Let Allergic Asthma Stop You from Enjoying Your Backyard
Was this helpful?
A relaxing afternoon in the backyard can be unpleasantly interrupted when pollen or mold lurking in the air causes allergic asthma symptoms. However, you can still enjoy time in the great outdoors with these tips.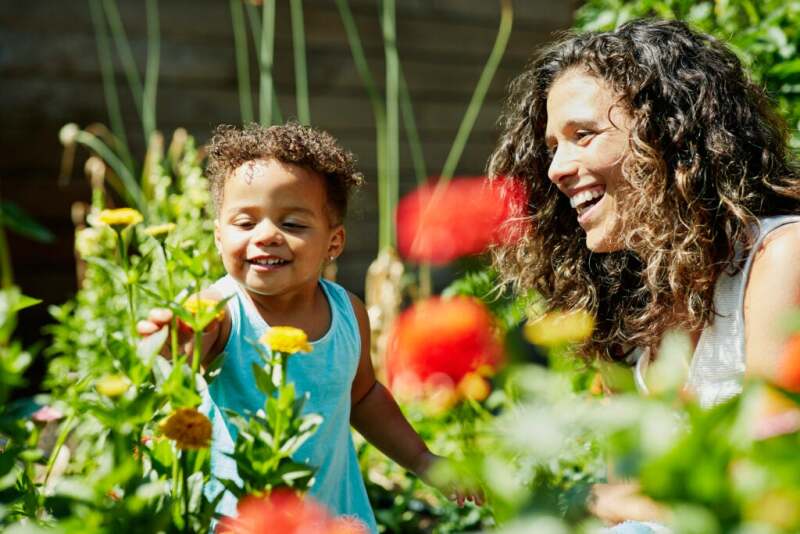 If your asthma symptoms are triggered by spending time outdoors when the pollen counts are high, you probably have allergic asthma. You may also have allergic asthma without noticing specific triggers. When you have allergic asthma, your immune system is poised to respond to any allergen that it perceives as a threat. After spending just a short time around that allergen, your immune system responds vigorously — and you start to wheeze and cough, even becoming short of breath.
According to the Asthma and Allergy Foundation of America (AAFA), allergic asthma is the most common kind of asthma, affecting about 60% of people with asthma. If you have allergic asthma, you have to be vigilant about your exposure to allergens, since they can be responsible for triggering an asthma attack. Spending time in the great outdoors can bring you into close contact with an allergen that triggers asthma symptoms.
Some allergens lurk inside, like pet dander and cockroaches. However, you can find other allergens outside, and by being aware of them, you can plan on how to deal with them.
Pollen. Just hearing or seeing the word invokes shudders in people with pollen allergies. Pollen comes from grasses, weeds, or trees, and it floats along on the breeze on a windy day. It's all too easy to inhale airborne pollen, triggering an asthma episode.
Another common allergen that awaits you just outside your door is mold. You can find this fungus growing in damp places, like piles of old leaves, compost, grasses, and rotting logs. It produces spores that become airborne. After you inhale them, your lungs react, your chest tightens up, and you begin to cough and wheeze. It's hard to get rid of mold, too, since it can usually survive the cold winter.
You can also be mindful about other irritants outside that can inflame your airways. These irritants may not be allergens, per se, but they can still trigger an asthma episode:
air pollution such as smog, ozone, and others
cigarette smoke
wood fires
charcoal grills
gasoline, propane, and other items that emit strong fumes or vapors
dust and particles in the air
chemicals
Even the weather outside can trigger asthma symptoms. Cold, dry air is notorious for triggering asthma symptoms, which can convince athletes to move their workouts indoors during the winter. Other weather-related triggers include:
heat and high humidity
thunderstorms
rain
sudden weather changes
Depending on your particular allergy, you might have to rethink your approach toward spending time outside. However, that doesn't mean you can't still enjoy nature. Consider these steps to help you maintain your connection to the great outdoors as much as possible while still managing your allergic asthma:
After enjoying a hike or even just kicking a soccer ball around in your backyard, take a shower to remove pollen or mold spores that might be clinging to you. Don't forget to wash your hair, too.
People whose allergic asthma is triggered by pet dander often bathe or wipe their pets down to remove the dander that causes their symptoms. However, it can also remove mold spores or pollen that your pet might carry inside.
If you're hosting a backyard party, consider preparing most of the food inside and carrying it outside to eat, rather than trying to grill outside when smoke from the grill or fire pit — or chemicals like lighter fluid — tends to trigger your asthma symptoms. If you're a guest at a cookout, though, you can steer clear of the grill, smoke, or fumes.
Consider having someone without a mold allergy clear out any piles of dead leaves and clippings in your yard or garden that might harbor mold spores. If you do the work yourself, use an N95 mask to reduce the likelihood that you'll inhale spores.
Plan your outdoor activities on days with low pollen counts and good weather to reduce the likelihood of triggering an asthma flare-up.
If none of the other strategies work for you, you might have to temporarily move your workouts, cookouts, and other activities inside during peak pollen season and when mold counts are high. Eventually, the pollen counts will go down.
Revise your asthma action plan
Every person with asthma should have an allergy asthma plan. You may need to determine what medications to take to ward off symptoms and help you breathe easier and make sure that your plan reflects that approach.
An allergist can help you identify and manage potential triggers, as well as explore the best treatment options. You can also ask your allergist about testing to further understand symptoms and avoid allergens. An allergist may offer immunotherapy to help retrain your immune system to be less sensitive to an allergen. Newer treatment options include biologic medications.
Asthma is a chronic disease, and like all chronic diseases, it requires a commitment if you want to minimize the impact on your daily life. Making a few lifestyle changes and sticking to your asthma action plan, including taking any suggested medications, can help you manage your allergic asthma and still enjoy spending time in your backyard and beyond.
Was this helpful?