Does Allergic Asthma Mean You Can't Keep Your Pet?
Was this helpful?
If you have allergic asthma, but you want to keep your furry friend, there are some options you can try.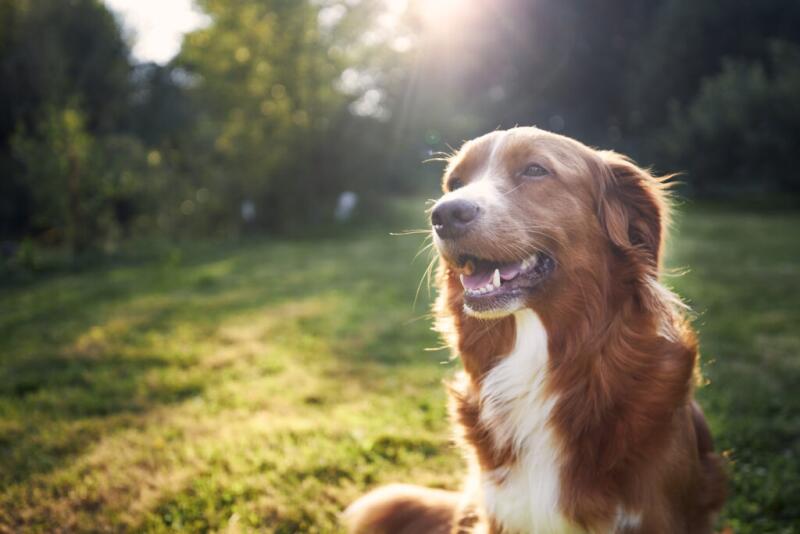 Allergic asthma is a type of asthma in which exposure to specific allergens triggers asthma symptoms such as coughing, wheezing, shortness of breath, and difficulty breathing. Since it affects about 60% of people with asthma, it's generally considered the most common kind of asthma.
Pet dander, or more specifically a protein in pet dander, is a common trigger for many people with allergic asthma. It can also cause traditional allergic symptoms like watery eyes, a runny nose, and a scratchy throat.
If pet dander is triggering your asthma symptoms, you may wonder what this means for your future status as a pet owner. Here's what you need to know if you discover that being around pets tends to lead to an asthma flare-up.
Okay, pet lovers, brace yourselves. This is the bad news that you don't want to hear: Experts suggest that the best way to address the problem is to remove the pet from your home. Research from 2018 indicates you will likely experience a reduction in your allergic asthma symptoms within 4-6 months after you send your pet elsewhere to live.
However, the experts acknowledge that most people don't want to give up their beloved pet. As the 2018 study authors noted, compliance tends to be poor, so they suggested that pet owners consider a few other strategies.
If re-homing Spot or Fluffy is an absolute non-starter for you, consider the other ways you can reduce the impact your pet has on your lungs.
Use high-efficiency particulate air (HEPA) filters to reduce the amount of allergens, like pet dander and dust mites, in the air and improve the quality of air inside your home. Consider installing a HEPA filter as part of your heating, ventilation, and air conditioning (HVAC) system. According to the Environmental Protection Agency (EPA), a HEPA filter can remove 99.97% of particles in the 0.3-micron range. Make sure to change these filters regularly to keep the air quality high and to protect the longevity of your HVAC system.
Clean carpets and linens frequently
If you've ever had a dog or a cat, you know from experience that their fur can get everywhere – and so can pet dander. One way to counteract that effect is by regular cleaning. The American Academy of Allergy, Asthma & Immunology (AAAAI) recommends the following:
Vacuum your carpets and rugs weekly with a vacuum that contains a HEPA filter.
Mop your hard floors weekly.
Wash curtains or drapes seasonally.
Don't forget to bathe your pet frequently, too. The AAAAI suggests that a twice-monthly bath for your animals can help keep some of the allergens at bay. If you have trouble with this task, consider delegating it to a family member who isn't affected by allergies.
Restrict pets from the bedrooms
Make your bedroom a pet-free zone, especially at night. You may have to close your doors during the day and night to keep curious pets away. Some experts also suggest using a pet deterrent, like a scent repellent, to turn your pets away at the bedroom door.
It can be hard to keep a dog or cat from hopping up onto the furniture or sneaking onto the foot of your bed in the middle of the night. If you think you can't achieve that elusive goal, consider adopting a pet that can live safely outside. You might have to change your mind about what kind of pet to bring home, however. According to the Humane Society of the United States, it's not safe for a cat or dog to live outdoors full time, especially in cold weather. Even some animals that can live outdoors safely, like horses and chickens, may need some type of shelter in the winter, so plan ahead as much as possible.
Even if you take steps keeping pets out of your bedroom and cleaning your home regularly, you may still experience mild allergy symptoms or asthma flare-ups. In this instance, you may need to use an allergic asthma medication to relieve your symptoms. These may include an inhaled corticosteroid combined with a long-acting beta-agonist (LABA). Other treatments may include a short-acting beta-agonist, an antihistamine, a biologic medication, or something else.
Managing allergic asthma often involves seeing an allergist – a specialist in allergic conditions – as well as a pulmonologist – a specialist in asthma. Allergists can address other allergic triggers, like dust mites or pollen, that may make your allergic asthma worse. They may be able to offer a treatment called immunotherapy, in which small amounts of appropriate allergens are given to you – via injection or under the tongue – in increasing amounts over time to enhance your tolerance of those allergens.
When you meet with your doctor, make sure you let them know that keeping your pet is a priority for you, despite your allergic asthma, and ask for their best recommendations for allergic asthma treatments and lifestyle modifications.
Was this helpful?