PHYSICIAN VOICES

Diagnosing Severe Asthma

Was this helpful?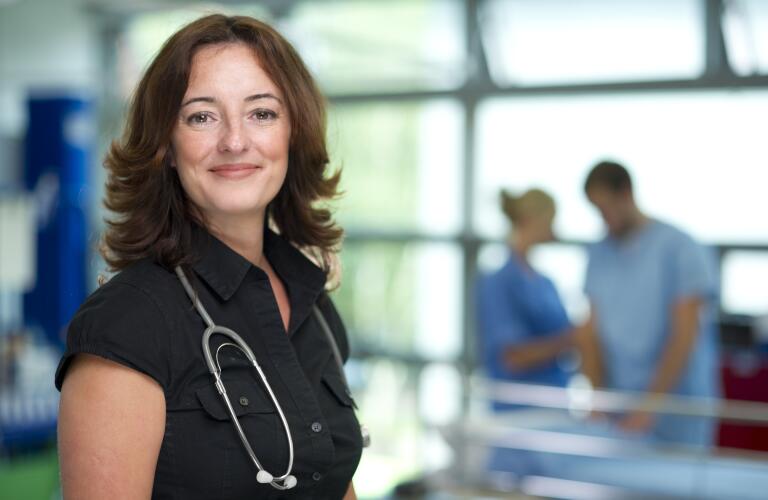 If you have asthma, you'll experience shortness of breath, wheezing, and chest tightness due to inflammation in your airways. Millions of Americans live with asthma and manage it well every day, but a small percentage of patients have severe asthma—asthma that's not well controlled even though patients are taking their medications every day as prescribed. When you're first diagnosed with asthma, your doctor will likely start you on a rescue inhaler, but if you're using that at least once a week, you'll need a longer-acting inhaler. If that doesn't help, your doctor might try adding steroid pills, allergy pills, and other treatments. However, if, despite receiving what we call "maximal therapy," your asthma symptoms are still uncontrolled, your doctor may suspect your asthma is severe and have you take a variety of tests to be sure.
When you were first diagnosed with asthma, your pulmonologist may have ordered pulmonary function tests, also known as lung function tests. These tests measure how well you breathe. In order to determine if you have severe asthma, we might go through these tests again. One type of pulmonary function test is called a bronchodilator challenge. It measures the amount of air you can forcefully blow out before and after using an inhaler, called a bronchodilator.
A test called the methacholine challenge can help doctors determine if asthma is present. During this test, we'll have patients breathe in a tiny bit of an irritant, called methacholine—it's a drug that can cause your airways to squeeze and narrow. After inhaling the drug, you'll take a breathing test to measure how much your airways have constricted, and the results will tell us if you have asthma.
If your doctor thinks you have severe asthma, he or she may also do some tests to measure the number of eosinophils in your blood. Eosinophils are white blood cells that contribute to inflammation, and high numbers of eosinophils typically correlate with severe asthma symptoms. Fortunately, in recent years, we've seen new medications come out that specifically block eosinophils from causing inflammation. To test whether these medications will help your specific asthma, you'll undergo a test to see if your asthma is related to eosinophils. In some specialized practices, pulmonologists will have patients undergo a sputum induction test, in which patients breathe in a mist of saline and then cough out phlegm. The doctor then examines the phlegm under a microscope to determine if there are high numbers of eosinophils. But in most cases, a blood test measuring eosinophils will suffice.
The hallmark of severe asthma is uncontrolled symptoms despite maximal treatment, which is why clinical history goes a long way towards diagnosing it. Pulmonary function tests and eosinophil counts can significantly help in making a diagnosis, but often, there are clear signs that a patient's asthma is severe. If you're taking all your medications as prescribed, and if you're using all the available medication options, including a rescue inhaler, long-acting inhaler, inhaled steroids, steroid pills, allergy pills, and others, but your asthma still isn't controlled, it's likely you have severe asthma. Other signs of severe asthma include waking up at night with asthma symptoms, experiencing frequent flares, and being hospitalized for asthma symptoms.
However, it's important to note that before diagnosing a patient with severe asthma, a pulmonologist needs to know the patient is taking his or her medications appropriately. If you're having trouble adhering to your treatment plan, let your doctor know; we can figure out together how to help you take your medication as prescribed so your asthma symptoms are controlled. But if you're taking all your medications and still have frequent asthma symptoms, that's how we know your asthma is severe.
Was this helpful?