Bronchial Thermoplasty for Severe Asthma
Was this helpful?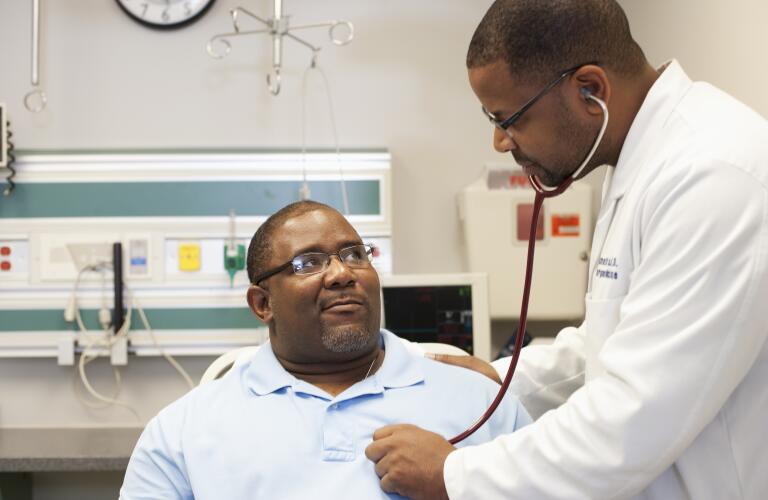 About 10 percent of people with asthma are classified as having severe asthma. If you're part of this group, you know even if you follow your doctor's orders, take your asthma medications correctly, and avoid things that trigger asthma attacks, you can still experience severe asthma symptoms, such as difficulty breathing, coughing, and wheezing. However, a newer procedure called bronchial thermoplasty may help change that. Early studies suggest this treatment can help improve the quality of life for some severe asthma patients, resulting in fewer asthma flare-ups, missed days from work, and trips to the emergency room.
Asthma causes your airways to become inflamed and narrowed, making it harder to breathe. Over time, this long-term inflammation can lead to structural changes in your airways. One example of this is seen in the airway smooth muscle. Asthma causes the airway smooth muscle to become thicker. This results in even more airway constriction and can further exacerbate asthma symptoms.
The goal of bronchial thermoplasty is to decrease the thickness of your airway smooth muscle. It works by using a controlled amount of heat that's delivered directly to the tissues and lessens the amount of airway smooth muscle that is present. With less smooth muscle, the airway can stay more open, and you should experience an improvement of your severe asthma.
Bronchial thermoplasty is performed over a series of three sessions. One procedure targets the right lower lobe of the lung, one targets the left lower lobe, and the third procedure targets both of the upper lobes. Each session is about 2 to 3 weeks apart and generally takes less than an hour.
You will be sedated for the treatment. A thin, flexible tube called a bronchoscope is inserted through your nose or mouth and advanced into your lung to allow the doctor to see the area being treated. Once in the correct spot, special equipment is used to apply the heat to the specific sections of your airway.
You'll be monitored for a few hours after the procedure, or in some cases, overnight. It's not uncommon to have a temporary worsening of your asthma symptoms after bronchial thermoplasty. Most of the time, this resolves within a week.
Having this treatment won't eliminate your need for asthma medication. You'll still need to take your daily maintenance medication and have a quick-acting inhaler for sudden events. Bronchial thermoplasty won't cure your asthma but will hopefully make you more stable. More long-term studies are needed to examine the effects of bronchial thermoplasty over time, but current data shows it appears to remain effective up to five years after treatment.
Bronchial thermoplasty is currently approved for adults over the age of 18 whose asthma is not well controlled with inhaled corticosteroids and long-acting control medications. To determine if it's right for you, your doctor will assess:
Your frequency of severe attacks

Your need for oral steroids

Whether you've been compliant with your current severe asthma treatment

Whether there are other asthma medications, like the newer biologics, that you should try first
Some people, such as those who have a pacemaker, who smoke, or who are allergic to certain medications may not be candidates for bronchial thermoplasty.
At this time, bronchial thermoplasty isn't available everywhere, and it can be expensive. It's also important to note that while bronchial thermoplasty has been successful for many people with severe asthma, it hasn't worked for everyone. Further research needs to be done to help understand who best qualifies for this procedure. Ask your doctor if you'd like to learn more about this new treatment.

Was this helpful?