7 Things to Know About Bronchial Thermoplasty for Severe Asthma
Was this helpful?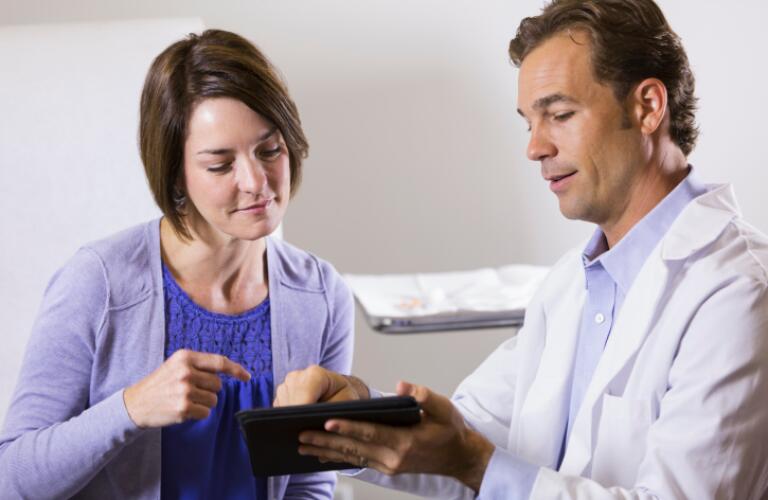 Up to 25 million people in the United States live with asthma, a chronic condition that makes breathing difficult because of inflammation and excessive mucus inside the airways of the lungs. Up to 10% of people with asthma are diagnosed with severe asthma, a form of the disease that's difficult to control.
People with severe asthma symptoms use more medications and spend more time receiving medical care compared to people with milder forms of the disease. Standard severe asthma treatments, like inhaled corticosteroids or long-acting beta agonists, usually don't provide complete symptom relief, and many people still have daily asthma attacks or other problems making breathing difficult.
In 2010, a new treatment for severe asthma was introduced to help people breathe easier with more symptom-free days. Bronchial thermoplasty, which uses specialized equipment to deliver treatment directly to your airways, is a promising therapy for people living with severe asthma. But before you sign up for this treatment, there are some things to consider and discuss with your doctor.
5 Things You Didn't Know About Severe Asthma
Bronchial thermoplasty isn't for people with mild to more moderate forms of asthma. The procedure is only performed for people already using high doses of inhaled corticosteroids along with another controller medication to try to manage asthma symptoms. If you have severe asthma that doesn't respond well to other therapies, bronchial thermoplasty may be a good option for you.
Some doctors require additional testing to make sure your asthma is severe. Your doctor may require pulmonary function testing (PFT) to obtain the most up-to-date information about how your lungs function. In some cases, doctors order CT scans to examine the internal structure of your lungs, or blood work to help rule out other conditions.
Bronchial thermoplasty delivers localized radiofrequency thermal energy to the smooth muscle inside your airways. Using a long, flexible tube called a bronchoscope that's passed through your nose or mouth, your doctor applies energy directly to your airways in short, 10-second bursts. This energy helps reshape your airways, allowing them to open wider so breathing is easier.
In most cases, doctors perform bronchial thermoplasty over three separate sessions. Each treatment session lasts about 30 to 60 minutes. Before each session, your doctor will administer sedating and pain-controlling medication to help keep you as comfortable as possible.
In most cases, bronchial thermoplasty is performed as an outpatient procedure in a hospital or specialty surgery center. However, if you have an extremely severe form of asthma, your doctor may require you to spend the night in a hospital for observation. This ensures your safety and helps prevent complications that may result from irritation to your lungs.
Research shows significant benefits for people with severe asthma who undergo bronchial thermoplasty. The majority of people who had the procedure experienced increased lung function and more symptom-free days. Overall, people who had bronchial thermoplasty reported significant improvements to their quality of life.
As we learn more about the long-term effects of bronchial thermoplasty, we're finding out the benefits of the procedure last for years. Research examining long-term results of the procedure show that people continue to have marked improvements in their quality of life, including fewer asthma attacks, fewer visits to emergency rooms or hospitals, and greater improvements in lung function.
While research into the long-term benefits of bronchial thermoplasty is ongoing, the data we have so far suggests this treatment is an excellent option for people living with severe asthma. If you have questions about bronchial thermoplasty, or you want to see if this procedure could help you, ask your doctor about your treatment options.
Was this helpful?