PHYSICIAN VOICES

5 Pulmonologist Tips for People With Asthma

Was this helpful?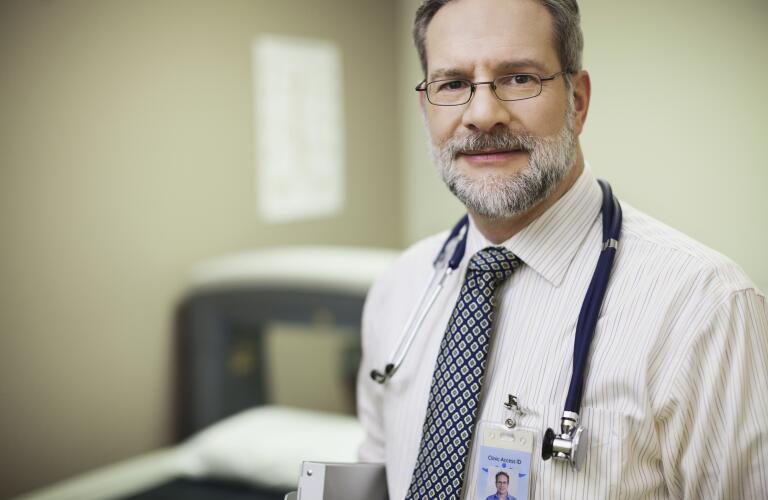 Asthma is a disease characterized by the narrowing and swelling of airways accompanied by mucus production. A chronic condition, asthma can change over time. Asthma attacks can range from mild to life-threatening, and are brought on by a host of triggers.
Thankfully, physicians can offer various strategies for effectively treating even the worst cases of asthma. Follow these guidelines to improve your quality of life while living with asthma.
Asthma attack triggers vary widely from patient to patient, but in every case it's important to know what your triggers are so you can avoid flare-ups. I advise my patients to pay attention to their bodies and how they react to triggers over time; this focus can be one of the most important parts—and of one the hardest parts—of living with asthma. To determine your triggers, ask yourself: do you experience more coughing and shortness of breath in cold weather or in a certain season? Because asthma can be triggered by your environment, noitce if you have flare-ups at work. Do you get better or worse when you go home or on the weekends? Do you have any new pets or notice a difference around strong smells like perfume? Also make note of allergic reactions, nasal drip, and reflux, as these can also get your airways irritated. Once you and your doctor have identified triggers, you can take steps to avoid them and better manage your asthma.
Inhaled corticosteroids and short-acting bronchodilators for flare-ups comprise the cornerstone of maintenance therapy for asthma. Taking prescribed medication is critical for preventing flare-ups and for the long-term control of your condition. Your doctor will tailor your medication plan to the severity of your asthma and to what triggers make it worse. Inhaled corticosteroids, or anti-inflammatory drugs, are the most common long-term controller medications. Short-acting bronchodilators are used for quick relief during an attack or before exposure to a known trigger. It is worth noting that most asthma medications have very few side effects, but I usually advise patients to take inhalers before brushing their teeth to prevent thrush, a fungal infection, or sore throat.
Sticking with your treatment regimen over time not only helps keep your asthma under control, but it can also prevent the development of other, more serious conditions. The longer lungs stay inflamed, the less responsive they will be to medication, meaning at a certain point a patient may never have real relief from shortness of breath. Long-standing, uncontrolled asthma can evolve into a condition called asthma-COPD overlap syndrome (ACOS), that closely resembles COPD and isn't reversible. Furthermore, I tell patients there is a much higher likelihood of developing lung disease if they don't take their medications regularly.
Physicians are still trying to understand the relationship between asthma and obesity, but we do know obesity can make asthma more difficult to control and make asthma attacks more likely. Maintaining a healthy weight through proper exercise is important for asthma patients, as it keeps your lungs healthy and strong. Even patients with exercise-induced asthma are able to control their condition enough to work out using albuterol or inhalers. While I counsel any asthma patient to always carry a rescue inhaler, having one during exercise gives patients peace of mind even if an attack is unlikely.
Refractory asthma patients, or people who experience persistent asthma symptoms despite taking inhaled medications, may qualify for other therapies. These therapies are in general highly effective, but patients have to meet certain criteria relating to the severity of their asthma to be candidates for them,. For example, omalizumab and mepolizumab are both medications prescribed to control severe asthma, but aren't recommended for most patients.
Bronchial thermoplasty is another treatment sometimes used for severe asthma that doesn't improve with inhaled corticosteroids or other long-term asthma medications, but isn't widely available. Designed for patients who have exhausted traditional treatment options and have severe, uncontrollable asthma, this procedure uses radio waves to reduce the amount of smooth muscle that becomes inflamed in an asthma attack. If you think you might be a candidate for bronchial thermoplasty, talk with your physician.
Was this helpful?