SOCIAL VOICES

It's Been 6 Years Since My TAVR. This is How I'm Doing.

Was this helpful?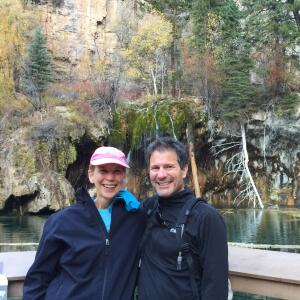 A little more than six years ago, my aortic valve was replaced via the minimally invasive TAVR (transcatheter aortic valve replacement) procedure. I had been diagnosed with severe, symptomatic aortic stenosis: a condition in which the aortic heart valve does not open normally, restricting the flow of oxygenated blood from the heart to the rest of the body. Left untreated, severe aortic stenosis is eventually fatal. Before my TAVR, I was anxious about undergoing a medical procedure, but I knew it was a step I needed to take. Six years on, I continue to benefit from it.
Prior to my valve replacement, I experienced several symptoms directly caused by aortic stenosis. I struggled with shortness of breath, fatigue, chest tightness, and heart palpitations. All of these symptoms grew worse over time, as my heart valve disease progressed and became more severe.
When my symptoms first started, I noticed I became short of breath when exercising or walking up a flight of stairs. As time passed, though, I gasped for air trying to talk while walking on a flat surface.
All my symptoms worsened slowly, so the change over time was almost imperceptible. Fortunately, I realized eventually that I needed to take action.
With TAVR, a replacement aortic valve is threaded up through an artery to the heart, where it opens up over the diseased valve and starts to work immediately. After my valve was replaced, I couldn't get over how much better I felt. It was quite a significant change: my symptoms were immediately eliminated. After a short recovery period, I could exercise again without gasping for air, my fatigue was gone and my endurance returned, and I no longer felt that familiar tightness in my chest or my heart pounding randomly throughout the day. After TAVR, other people noticed things about me that I wasn't even aware of, like how my skin had a healthier color because of increased blood flow!
Six years later, all the positive changes have remained. My valve continues to function normally. Once a year, I have an echocardiogram test and follow up with my cardiologist. I take a baby aspirin every day. I premedicate with antibiotics before any medical or dental procedure, including my twice-yearly cleanings. This is a precaution to prevent endocarditis, an infection of the heart valves that can require surgery to replace the infected valves.
My new valve has served me well, even during unexpected health challenges. Every person who has a TAVR procedure is a unique individual with a unique health history. That health history, and any co-existing conditions, enter into the equation of how your body responds to heart valve replacement. I have a history of cancer at the age of 17, and special health concerns as a result.
My Aortic Stenosis Confession: Susan
Two and a half years after my valve replacement, I was diagnosed with invasive breast cancer. My new heart valve handled multiple surgeries, chemotherapy, and even a year of Herceptin treatments. Herceptin is a life-saving treatment for the particular type of breast cancer I had, but it carries with it the risk of heart failure. When I learned of the risk, I was terrified I would experience the complication of heart failure because I had an artificial heart valve, and because my heart had been damaged previously by radiation treatments to cure the Hodgkin lymphoma I had as a teen. I completed my chemotherapy treatments three years ago, and I am happy to report that my TAVR valve has kept me alive and well through it all.
At some point in the future, it is likely my TAVR tissue valve will begin to fail and will need to be replaced. I don't know when that is, but I hope my current valve still has a lot of life left in it! The interventional cardiologist who did my TAVR told me that when the time comes to replace this valve, I should be able to have another TAVR, called a valve-in-valve TAVR procedure. I know that by following up regularly with my cardiologist, paying attention to any symptoms that might occur, and making healthy lifestyle choices, I'm giving myself the best opportunity for continued great outcomes!
Was this helpful?