How to Get the Most Out of a Virtual Doctor Visit for Aortic Stenosis
Was this helpful?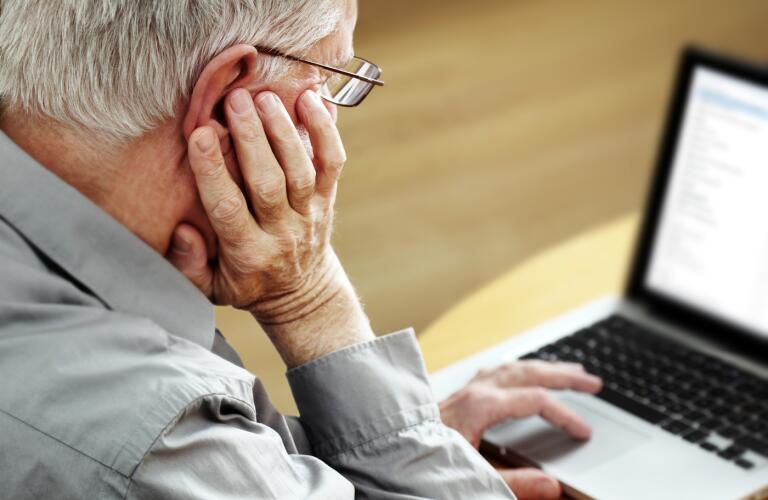 If you've never seen your doctor for a telehealth visit, it can seem intimidating. But telehealth, which allows you to visit with your doctor over phone call, text message, or most commonly, video chat, can be a great way to help you manage your aortic stenosis–plus, it's convenient, since you don't have to leave your home. Just as you should for a normal trip to the doctor, it's a good idea to spend some time preparing for your telehealth appointment, so you can maximize your time spent.
Prior to your visit, contact your doctor's office to find out what you'll need. Videoconferencing is usually preferred, so ideally, you'll want to have access to a smart phone, tablet, or computer, though a phone call may suffice. You'll probably need to download a specific app or software that allows you to connect remotely during the visit. You may be asked to register and complete patient information forms online in advance of the appointment.
Gather your thoughts and information in advance:
Jot down any symptoms you've been having: Are you feeling short of breath? More tired than usual? Getting dizzy when you stand up? Try to remember when any symptoms started and if anything makes them better or worse.
Make a list of all medications you are currently taking, including the dose and frequency.
If you've been asked to monitor your condition by using special devices at home, such as a daily blood pressure monitor, be sure to have that data handy or know how to transmit it digitally.
Write down important questions or concerns you want to address with your cardiologist, and have a paper and pen handy for taking notes during your call.
Find somewhere quiet for your appointment, preferably where you have good cell phone service or internet connection. Treat it like you would any important meeting and be certain to arrive on time. Your cardiologist likely has several appointments scheduled, and you don't want your visit to be cut short.
Consider taking notes during your appointment to help you remember key information. You might also want to ask a family member to join your appointment to take notes for you or simply act as an extra set of ears.
My Aortic Stenosis Confession: Susan
Be honest with your doctor about how aortic stenosis is affecting you. Aortic stenosis gets worse over time, and regular monitoring through appointments is the key to deciding when you need treatment. Some symptoms can be managed with medication, such a diuretic to get rid of extra fluid and lessen the strain on your heart. But when aortic stenosis becomes severe, a procedure to replace your aortic valve, such as transcatheter aortic valve replacement (TAVR), may be necessary. Severe untreated aortic stenosis can lead to serious complications, including death.
It's important to follow your doctor's orders, whether it's starting a new medication or scheduling an in-office appointment. While telehealth has many benefits, there may be circumstances when a physical examination or additional testing, like an echocardiogram, are necessary to monitor the progression of your aortic stenosis. If the TAVR procedure or surgical aortic valve replacement (SAVR) is recommended, talk to your cardiologist about the risks and benefits, so you can make an informed decision.
As always, continue to maximize your heart health. Stop smoking, eat healthy, and engage in physical activity as directed by your doctor. Even if it's between visits, let your doctor know if you experience any changes in your condition.
Was this helpful?