PHYSICIAN VOICES

How TAVR Can Help Low-Risk Aortic Stenosis Patients

Was this helpful?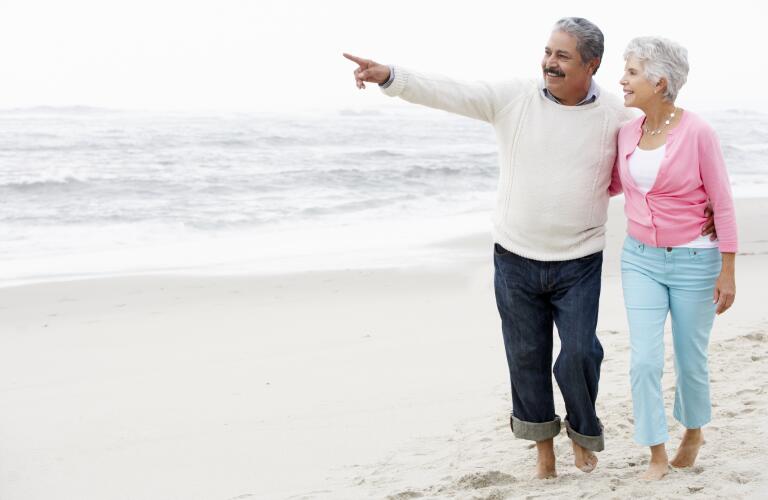 About 5 million Americans are diagnosed with some form of heart valve disease every year, according to the American Heart Association. Because heart valve disease is degenerative and our population is aging as baby boomers move into retirement, the number of cases is likely to increase. Some heart valve issues are related to congenital heart defects at birth, but the vast majority of cases occur in people 65 years of age and older.
One of the most common forms of heart valve disease is called aortic stenosis, a narrowing of the aortic valve opening caused by scarring and calcium build up. Narrowing of the aortic valve can restrict the amount of blood exiting the heart and result in serious medical consequences, including heart attack and death. Typically, aortic stenosis is a slowly progressive disease, with milder forms detectable in patients nearly a decade before they become symptomatic. Many patients remember being told they have a "murmur" by a physician several years before the onset of symptoms. When patients start experiencing symptoms, though, the valve narrowing is typically significant.
The most common initial complaint with aortic stenosis is breathlessness. In addition to being short of breath after normal activities, patients with aortic stenosis may also experience chest pain (also called angina). Fainting, or syncope, is another warning sign that should encourage patients to seek medical attention. Once symptoms of aortic stenosis develop, early intervention is very important--in fact, without any treatment, the five-year survival rate is less than 5%. However, treatment improves this statistic significantly.
The good news for my patients is that we have several effective treatment options for aortic stenosis. Open-heart surgery using various types of replacement valves has been practiced successfully since the 1960's, and a newer option, minimally invasive transcatheter aortic valve replacement (TAVR), has emerged as an effective procedure with a shorter and easier recovery period. Today's aortic stenosis patient can generally expect an outcome that enhances both the quality of his or her life and the longevity.
In recent years, with the advent of less-invasive technology, it has become more practical to treat many patients with a procedure called transcatheter aortic valve replacement (TAVR). TAVR is also known as TAVI, or transcatheter aortic valve implantation. In this procedure, a folded replacement valve is placed inside a catheter (a long flexible tube). The catheter is typically inserted through the groin, where it travels through an artery to the heart. Once it reaches the aortic valve, the new valve frame then replaces the diseased valve and begins working right away. The catheter is then removed and the groin entry site is carefully closed.
TAVR was initially developed for patients for whom open-heart surgery would be too risky. Valve replacement in open-heart surgery involves literally cracking open the patient's chest (sternotomy) under general anesthesia and putting the patient on a heart-lung machine. In the best-case scenario, it involves significant hospitalization, rehabilitation, and weeks to months of recovery time.
My Aortic Stenosis Confession: Susan
A significant group of elderly patients (as many as a third of all patients with aortic stenosis in some studies) were simply too frail to survive the procedure, so they were left without a meaningful treatment option for their aortic valve disease. TAVR is a "beating heart" procedure (in which the heart is never stopped or slowed), performed without a sternotomy or the need for a heart-lung machine, and patients can be discharged home in a couple of days. TAVR thus represents a revolution for this group of patients, who were literally given a new lease on life. TAVR has since been approved for all patients with severe, symptomatic aortic stenosis, regardless of whether they have a low, intermediate, or high risk of complications from open-heart surgery.
To many of my patients, TAVR sounds like the best possible choice because few would choose the very invasive open-heart surgery as their first option. While TAVR can be very successful, it is still a major heart procedure that carries potential risks and complications like stroke, kidney failure and vessel damage. Moreover, the long-term durability of the TAVR valves is still relatively unknown. When a patient is healthy enough for an open-heart procedure, it is a tried and true approach with predictable outcomes and should be the preferred treatment option.
Other important considerations are that in some cases, patients may need a pacemaker after undergoing TAVR, or they may have a leak around the new valve called a para-valvular leak. And it shouldn't be left unsaid that patients can die during a TAVR procedure or afterwards from complications—but this risk is only in the 2 to 3% range using contemporary valves. That said, TAVR is significantly better than open-heart surgery for low-, intermediate-, and high-risk patients in terms of outcomes, and far superior than doing nothing in "inoperable" patients who face grim five-year mortality rates without it.
It's also important to point out that aortic valve replacement only happens 60 to 70% of the time in isolation. Usually, our patients may have other conditions that influence the type of surgery that's best. They may have additional blockages, or they may have a problem with the aortic root or the ascending aorta, in which case they may need a root or ascending aortic repair at the time of valve replacement. These scenarios may make the open-heart approach more feasible than TAVR in certain cases.
Given the various treatment options and the complexities facing patients with heart valve disease, you should do careful research before undergoing any cardiac procedure. I recommend a shared decision-making approach, in which you, your entire healthcare team, caregivers and family members make an informed choice based on the best knowledge available.
Was this helpful?