PATIENT VOICES

Giving Grandma's Heart Another Chance

Was this helpful?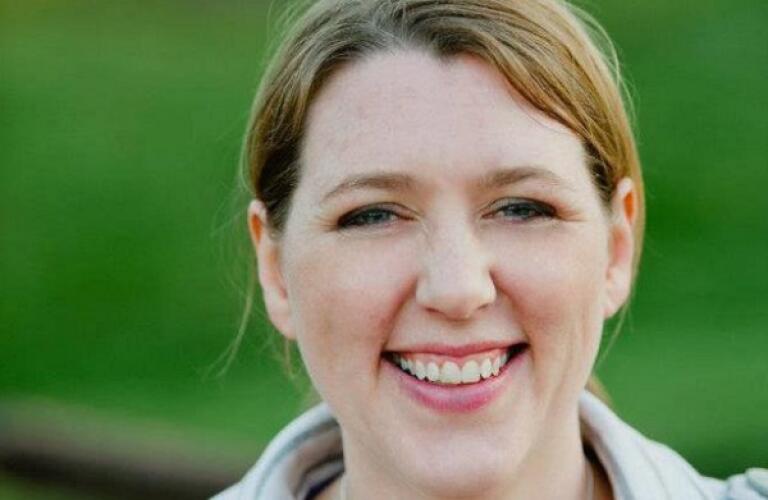 I've always been very close to my grandmother. Since she has become one of my last-surviving elder relatives, I had started making it a priority to accompany her to doctor's appointments and consults. She was always relieved to have someone with her to ask the right questions, especially when a routine check on her heart in 2016 showed problems.
Grandma was born in 1928 with a heart defect affecting her aortic valve. While it caused her no issues in her younger years, recent bouts of fatigue, swelling in her ankles, shortness of breath, and occasional dizziness were of concern to her doctor. A day's worth of scans and tests confirmed that her valve was indeed worsening, and her aortic stenosis was dire.
With an opening smaller than the size of a pencil tip to push through all the blood her body needed to function, her now failing valve was causing her stress. Because she also dealt with some atypical gastrointestinal issues (including having a partially-functioning pancreas) and diabetes, she needed surgery right away.
With Grandma reluctant to undergo an invasive open-heart surgery at her age, we asked what options were available. Our heart specialist introduced us to the TAVR (transcatheter aortic valve replacement) procedure. He explained that it was providing good outcomes for people my grandmother's age, and that recovery time was minimal. There would be no need for opening her chest or putting her on a lung-heart machine. The entire new valve would be pushed through a tiny incision via an artery in her groin to be placed into her heart. She would be able to resume normal activity within a week.
He also explained that Grandma had less than 6 months to do something about her valve; time was not on her side.
It didn't take much discussion for my Grandma to decide TAVR was for her. While I did some online research to provide her with the details of how the procedure would be done, her mind was made up that it was the best choice. With seven grandchildren and 19 great-grandchildren eagerly waiting for her to feel better, we gave the OK to start the diagnostic testing needed to get signoff from all her specialists and care providers for the surgery.
Even though TAVR was not a choice we brought to our doctor, we always felt involved in the decision-making process. The staff was mindful of the fact that we lived over an hour away from Omaha, and that the heart surgery center was even farther. Pre-op scans, heart catheters, and ultrasounds were all done on the same day, if possible, giving us long days at the hospital with friendly staff who were all cheering on my Grandmother. "Soon, your heart will be working like new!" they would remind her.
We also learned the procedure would be performed by our Omaha heart doctor, but take place at the Nebraska Heart Institute & Heart Hospital in Lincoln. We would do all of the pre-op visits in Omaha, but the Lincoln facility was better equipped for TAVR at the time. After two months of weekly appointments with a variety of doctors (including my grandmother's GI specialist, a kidney doctor, and her primary care physician), we had completed the long list of tests needed for everyone to agree that Grandma was healthy enough to undergo surgery. Her health insurance was on board, as well.
During the pre-op process, we were never quite sure when exactly the big day would come, as the 2 months leading up to surgery were filled with mandatory tests and multiple visits with her other specialists to ensure there would not be complications from the GI issues and diabetes. We knew there was a checklist of things to make happen, and I was diligent about calling the offices daily to see how we were progressing, as well as what items I could provide to make things more efficient. The use of electronic medical records made the process much less difficult than it could have been, as all the physicians were able to see appointments made, changes in medicines, and insurance information without having to request it from us at each step.
Finally, after what seemed like forever, I called the Lincoln center after a long week of final diagnostics to see how much longer we would have to wait and if the doctors had all finally given their consent to proceed. "We can do the surgery next week," they told me.
I couldn't believe it! We were on the calendar. From then on, everything happened quickly. We just needed a few calls back and forth with the nurse staff to be sure Grandma knew what meds were OK to take the day of the procedure, then it was time. The surgery took place in the morning, and a few hours later, Grandma was sitting up in bed, bright-eyed and smiling. "I feel so good!" she said.
While there were a few things we needed to watch for in the days after Grandma came home from the hospital, it was business as usual for our family. Grandma had good color in her cheeks, her leg swelling disappeared, and she was no longer short of breath. Some scheduled physical therapy appointments confirmed she was full of vigor and hope and ready to get back into her active lifestyle again.
We were even able to get the approval for her to start driving again, which helped her feel independent and was a major milestone in her recovery. Family holidays no longer involved Grandma sitting detached in her rocker while everyone else did all the work; she was gearing up for Thanksgiving just weeks after her surgery. The change was remarkable, sudden, and lasting.
It still amazes me that years of heart value deterioration are now over. A new valve is working inside my grandmother now, and she has a new life to look forward to. It's been a year since the TAVR procedure, and–except for a few days post-surgery where she needed to take it easy–she has been an unstoppable force. She gardens, has lunch with friends, and makes the most amazing black walnut brownies.
The physicians and nursing staff at the Omaha CHI Health offices and the wonderful Dr. Himanshu Agarwal, MD, (who performed the surgery) have our eternal gratitude for keeping us informed every step of the way, and always treating my grandmother as a capable, valuable patient.
Was this helpful?