PHYSICIAN VOICES

Expert Tips for Getting Through TAVR

Was this helpful?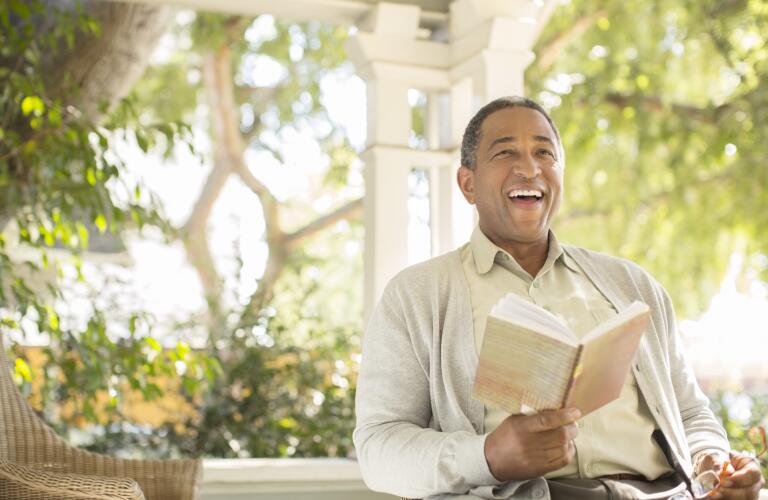 Patients with severe aortic stenosis, or a narrowing of the aortic valve, used to only have one treatment option: valve replacement by open-heart surgery. In recent years, however, a new alternative has emerged, called transcatheter aortic valve replacement (TAVR). Interventional Cardiologist Hursh Naik, MD, shares what he discusses with his patients when educating them about and preparing them for a TAVR procedure.
A: The aortic valve is the main outlet valve in your heart—blood runs through your aortic valve on its way to the rest of your body. The valve is like a gate—it opens to allow blood to travel to the rest of the body and then it closes so the blood doesn't flow backwards.
A: Aortic stenosis means that the aortic valve has tightened. Aortic stenosis is a condition that primarily affects older people, because as you get older, the rigorous flow of blood through the aortic valve damages it over time. It has three leaflets, which are almost like doors, that open and close. After years of damage, these leaflets can develop thick calcium deposits—what we call calcification—and get thick, hard, and stuck together. When they're really calcified, they don't open and close anymore, so eventually the blood can only flow through a tiny pinhole. When that happens, the blood can't get to the rest of your body, which means the oxygen in the blood doesn't reach the rest of your body. The only way to treat aortic stenosis and stop this from happening is by replacing the valve altogether. Fifty percent of people with severe aortic stenosis will die within two years if their valves are not replaced.
A: Traditionally, patients underwent open-heart surgery to have their valve replaced. But not everyone is a candidate for open-heart surgery. Patients who are too sick, too old, or those who have comorbidities like diabetes or kidney disease are too high risk for open-heart surgery. In the past, these patients were left without options. And some data suggests that more than 50% of people with severe, symptomatic aortic stenosis will die within two years if they are not treated. However, in the last several years, we've started using a new, minimally invasive procedure called TAVR. TAVR has been approved by the Food and Drug Administration (FDA) to treat severe, symptomatic aortic stenosis in all individuals, regardless of whether they have a low, intermediate, or high risk of complications from open-heart surgery. TAVR has an easier and quicker recovery time than open-heart surgery—patients who get open-heart surgery tend to spend three to five days in the hospital recovering and then there's a lot of rehabilitation afterwards. You have to heal from your wound—I tell patients it's kind of like getting beat up. In open-heart surgery, that's sort of what's happening to you.
With TAVR, on the other hand, we can send you home within 48 hours and you can get back to your normal activity pretty quickly. In a TAVR procedure, we thread a new valve through a catheter that we insert into your body either through the femoral artery near your groin, or through your chest directly into the heart. The replacement valve, once expanded, gets placed right over the old valve and begins working immediately.
A: It's funny, because with other procedures, patients always have a lot of questions. But with TAVR, after they see a video with an animation of how it works, the only question they typically have is, "when can I get this done?" They're so happy they don't have to go through the rigors of open-heart surgery and they're ready to feel better. But there are some questions I'd advise TAVR patients to ask. Find out how many TAVR procedures your heart team has done before. Ask if the heart team works well together. Learn which type of valve the doctor plans to use and why. And if you don't feel satisfied with your doctor's answers, don't be afraid to ask for a second opinion.
My Aortic Stenosis Confession: Susan
A: The recovery after TAVR is pretty simple and quick, which makes patients very happy. But there are still some things they should keep in mind. First of all, I tell them and their caregivers to be mindful of the patient's recovery progress, and if the patient is experiencing any shortness of breath or chest pain, to alert their physician right away. These symptoms are rare, but they shouldn't ignore them if they occur.
I also tell patients to exercise and get back to their normal activities once they feel up to it. The beauty of this procedure is that it helps patients get back on their feet and improve their quality of life. However, I tell them to keep in mind that, even though the valve is fixed, the fact that they developed severe aortic stenosis means they have may other health issues they need to be cautious of. When I was training in TAVR, I had a patient who was 101 years old. She had a great attitude and recovered well from the procedure. She was committed to an exercise routine and walked a lot. But six months later, we found out she'd been overdoing it—she fell while walking and broke her hip. She ended up dying in the hospital of pneumonia. Her death wasn't valve-related, but her story emphasizes how important it is to be careful with your health and your body. TAVR can give my patients a new lease on life—they often feel better than they have in years. But it's not going to solve all their issues.
Was this helpful?