Everyday Recovery Boosters After TAVR
Was this helpful?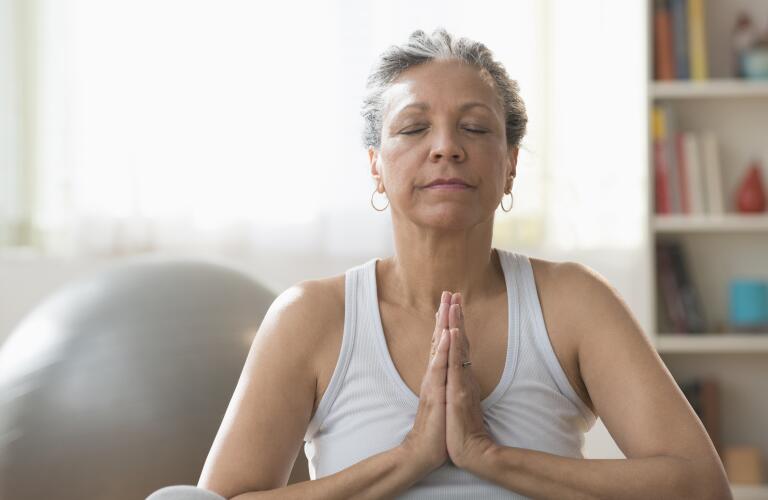 Transcatheter aortic valve replacement (TAVR) is a minimally invasive heart valve procedure that addresses a condition called aortic stenosis, which occurs when the valve on the primary artery leading to the heart no longer functions correctly. Initially, it was only approved to treat severe aortic stenosis patients with an intermediate or high risk of complications from open-heart surgery; however, today it's approved to treat any individual with severe aortic stenosis.
My Aortic Stenosis Confession: Susan
Since it's minimally invasive, TAVR is also associated with a shorter recovery time than traditional open-heart surgery, once the gold standard treatment. That's good news for anyone who's about to undergo this procedure. You'll have a relatively short recovery period afterwards, but it may take you some time to maximize the benefits of having undergone this procedure. Get the most out of your recovery time by deliberately planning out some strategies to help you move forward in a healthy, productive way.
One of the best things you can do for your heart and the rest of your cardiovascular system after TAVR is to get active.
Move around more. Set your watch or an alarm on your phone for a reminder to get up and stand up once an hour. When the alarm sounds, stretch and walk around for a few minutes.
Walk longer distances. Don't drive around the parking lot, looking for a close parking place. Park further away from your destination and use the longer walk as an opportunity to log a few more steps. Take it easy and take your time.
Go to the gym. Being active in general is helpful, but after your procedure, your doctor is likely to advise you to get some regular exercise, too. Walking is a great way to get started, but you can also dance, swim, bike, or even jog if those appeal to you. Whatever you choose, start out slow and build up so you don't unintentionally overdo it and get discouraged. Also, check in with your doctor about starting any new activity.
Caution: if you start experiencing chest pain when you're active or notice you're having palpitations or feeling dizzy, don't ignore these warning signs. Sit or lie down immediately and rest. Call your doctor's office and describe your symptoms.
If you make a concerted effort to focus on the positive, you might find that taking a positive view becomes a habit—a good habit. Start with this positive piece of information: you just recovered from an important procedure and now have opportunities to do the things that your health may have limited in the past.
Start a gratitude journal. Research shows that people who look for ways to be grateful and express that gratitude tend to be happier. Write down something you're grateful for every day in your journal. Try to look beyond the obvious things, and soon you'll find yourself noticing even more things that matter to you.
Make a "bucket list." Have you always wanted to learn to tap dance? Ride a horse? Learn to fly fish? Visit a particular city? Make a list of things that you want to do and plans for how you might achieve them—so you can look forward to doing them.
Reframe your attitude. Have you ever said, "I can't do this"? Consider changing that negative statement to something more positive, such as "I'll do the best I can." The American Heart Association suggests that positive self-talk is a good way to calm yourself down when you're feeling stressed over overwhelmed. It might even spur you to try something new!
A great way to get a positive jolt of energy during TAVR recovery is to spend time with the people most dear to you. Whether it's family, neighbors, or friends, carve out some time with the people who make you feel happy and loved.
Make a date with your grandchildren. It can be a regular occurrence or something more spontaneous. Maybe it's a trip to the zoo, an afternoon visit to the library, or a sporting event. Bonus points for any time that also involves physical activity, which can improve your health, too.
Join a group. It could be a book club, a knitting circle, a bowling league, or a dinner group. Find something that piques your interest, sign your name on the membership roster and commit to showing up. If there's not a group that you want to join, form your own and spread the word.
Take some time to reflect, to slow your breathing and to relax. It can help reduce your stress levels, which can also improve your overall health.
Meditate. Some may find comfort and focus through meditating quietly on their own, while others may prefer guided meditation led by another person, either live or recorded. Still others may choose to pray. Whichever you choose, some quiet focused time can help you feel more calm and centered.
Try Tai chi. Practicing tai chi or yoga can also help you feel calmer. Both practices emphasis breathing, which can help you clear your head, lower your heart rate and even reduce any anxiety that may be creeping through your body. Both are also low impact, and you don't have to be in great physical condition to get started. Check with your neighborhood community center or local senior center for classes or workshops.
You've just undergone a major procedure. It's understandable if you need to take a little bit of time to regroup and figure out the right way for you to move forward. You know yourself better than anyone. Try making a list of actions that you can take and then determine which one would be the best starting point. Before you know it, you'll be ready to take another step.

Was this helpful?