Benefits of Avoiding Open-Heart Surgery With TAVR
Was this helpful?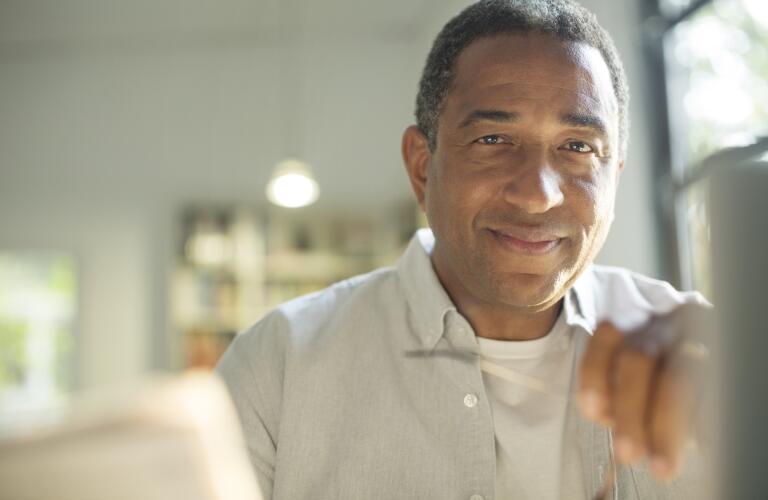 Aortic stenosis occurs when the opening of the heart's aortic value narrows. This narrowing hinders blood flow, causing chest pain, shortness of breath, fatigue, and fainting. Up to 1.5 million people in the United States have aortic stenosis, and it interferes with everything from taking a walk to playing with grandchildren. Aortic stenosis typically requires valve replacement when the disease becomes severe. Most people with aortic stenosis once needed open-heart surgery to replace their valve, but another option called transcatheter aortic valve replacement (TAVR) offers a minimally invasive alternative that can have significant benefits compared to surgery: faster recovery time, less pain, and lower risk of complications. TAVR was only approved to treat patients with an intermediate or high risk of complications from open-heart surgery, but recently, it was approved to include low-risk patients. Today, anyone with severe aortic stenosis may be a candidate for TAVR.
In the past, traditional aortic stenosis treatment involved opening the chest to remove and replace a damaged aortic valve. Instead of removing a damaged valve, TAVR only adds a new one through a small incision in the chest or the femoral artery in the groin. The new valve expands until it takes over the job of the old valve to regulate blood flow and improve symptoms.
Currently, TAVR is approved by the U.S. Food and Drug Administration (FDA) for anyone with severe aortic stenosis, but not everyone is the right candidate. Talk with your doctor about which treatment is best for you.
As with many minimally invasive procedures, TAVR can mean getting up and around, out and about, and fully engaged with your favorite people, places, and things much sooner than you could after traditional open-heart surgery.
Hospital stays with TAVR are an average of one to two days compared to five to 10 days for traditional heart valve surgery. You'll likely be back on your feet, even walking the day after the procedure. You'll also likely be able to eat light meals the day after, whereas those recovering from traditional heart valve surgery are usually on a liquid diet for a few days.
About half of those who have a TAVR procedure return to work and full activity within four weeks compared to eight to 10 weeks for open-heart surgery. Everyone is different, however, and it's important to go at your own pace and build up to normal activity a little at a time.
There is less pain associated with TAVR than with open-heart surgery because there is less trauma to the chest and heart muscle tissue. Surgical incisions are smaller and heal faster.
Lower Risk of Complications
During a TAVR procedure, the heart isn't stopped as it is with open-heart surgery, which is performed with the assistance of a heart-lung machine. The heart remains beating during TAVR, so conscious sedation can be used instead of general anesthesia. Conscious sedation has been shown to lead to better outcomes.
My Aortic Stenosis Confession: Susan
After your TAVR procedure, your doctor will provide a recovery plan that includes pain management, short- and long-term heart medicines, rest, wound care for the surgical incision, and instructions for bathing to keep the area dry. Follow-up appointments will be necessary, and cardiac rehabilitation may be recommended.
It's important to remember that any surgery or procedure comes with benefits and risks. Your doctor will help you weigh them and work with you throughout the process toward the best possible results.
Was this helpful?