Are You a Good Candidate for TAVR?
Was this helpful?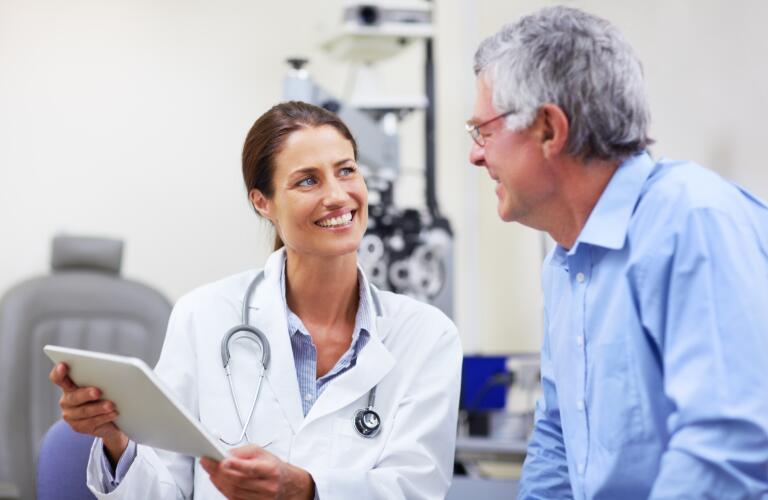 TAVR (transcatheter aortic valve replacement) treats severe aortic valve stenosis—or narrowing. The aortic valve opens to allow blood to flow out of the heart to the rest of the body. TAVR is also known as TAVI (transcatheter aortic valve implantation).
My Aortic Stenosis Confession: Susan
TAVR is a minimally invasive method of inserting a functional valve over the existing diseased valve to restore blood flow. The goal of TAVR is to relieve symptoms of severe aortic stenosis in people who for different reasons do not wish to undergo aortic valve replacement by means of open-heart surgery. In the past, TAVR was approved only for individuals at intermediate- or high-risk of complications from open-heart surgery. But recently, it was approved to treat patients at low-risk, allowing most patients with severe aortic stenosis to use it.
Ask your doctor about all of your treatment options and consider getting a second opinion before deciding on TAVR.
Your doctor may decide you are a good candidate for TAVR if:
Your aortic stenosis is severe.
You are experiencing symptoms including chest pain, heart failure, fainting, and irregular heart rhythms.
Medications have not improved your symptoms.
You prefer a shorter recovery time.
You may not be a good candidate if:
Your valve and blood vessels are not the right size for TAVR.
Your heart is too weak or you have other untreated heart problems.
You have problems with your aorta.
You have a severe illness or infection.
Your doctor is the best person to help you make the decision as to whether TAVR is a good option for you. Your doctor considers different types of information in making a recommendation for or against TAVR. Your medical history, test results, lifestyle, and personal preference all play a role.
A doctor performs TAVR by inserting a catheter through a blood vessel in your groin. Some doctors use an alternate site besides the groin. The catheter will be guided to the aortic valve and a new valve will be placed over the existing diseased one.
You will have conscious sedation or general anesthesia, and you may need to stay in the hospital for one to two days. The first part of your hospital stay will include time in an ICU (intensive care unit).
After the procedure, you will need help with household, work, and other daily activities for a time. Gradually, you'll get back on your feet and doing activities you enjoy. Most people start feeling better the day after TAVR.
Was this helpful?