Aortic Stenosis: When Is It Time to Replace Your Aortic Valve?
Was this helpful?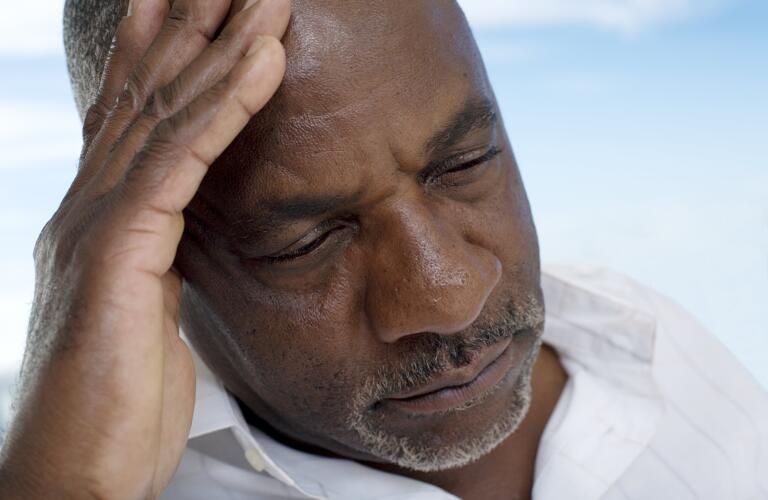 Before your blood is pumped out of your heart to circulate throughout your body, it must pass through the aortic valve—your heart's exit door.
Aortic stenosis is a condition in which the aortic valve becomes hardened and narrowed; in other words, the exit door becomes partially blocked. As a result, your heart must work extra hard to pump the same volume of blood past your valve and out to the rest of your body. This condition can result in symptoms of chest pain, fatigue, fainting, and shortness of breath.
In developed countries, aortic stenosis is the most common heart valve disease. Some people are born with the condition, but typically it affects people over 65. We don't have medications to prevent or treat aortic stenosis; the only effective treatment option will require a trip to the surgeon to replace your aortic valve. Aortic valve replacement (or AVR) surgery involves substituting a mechanical or tissue valve in place of your narrowed aortic valve. This procedure can be performed with open-heart surgery, or with a new, less invasive technique called transcatheter aortic valve replacement (TAVR).
If you've received a diagnosis of aortic stenosis, your doctor may recommend valve replacement when you meet any of the following three criteria:
1. You're experiencing the symptoms of aortic stenosis.
If you have aortic stenosis but aren't experiencing symptoms yet, there's no reason to replace the valve; your risk of death is the same as someone without the condition. However, the risk of mortality jumps up when symptoms emerge. Symptoms tend to appear when aortic stenosis becomes very severe, meaning the aortic valve narrows so much that, to deliver the same volume, the heart must pump blood about four times faster than normal. Twenty-five percent of patients who have symptoms and don't get their valves replaced die within a year. If you're experiencing symptoms like chest pain, fatigue, fainting, and shortness of breath, your doctor will likely want you to schedule some time for a replacement procedure
2. You may or may not have symptoms, but your stenosis is severe.
Once diagnosed that you have aortic stenosis, your doctor will routinely check and grade the severity of your stenosis using echocardiograms. Severity increases as the aortic valve becomes narrower, and as the blood passing through the valve moves faster and at greater pressure. When symptoms emerge, that's how you know your stenosis is quite severe. But in some people, a severe or worsening condition may not bring on symptoms, or they may go unnoticed. A standard exercise stress test can help your doctor assess your need for valve replacement.
3. You need heart surgery to address another issue.
Many people with aortic stenosis have other heart issues as well. This connection makes sense when you realize that conditions like coronary artery disease share many risk factors with aortic stenosis. High blood pressure, high cholesterol, smoking, and advanced age put you at risk of many diseases. If you need heart surgery already, your surgical team may push for fixing both problems with one incision.
My Aortic Stenosis Confession: Susan
If your providers find that you don't meet any of these three criteria, they will likely recommend watchful waiting. With mild aortic stenosis, your doctor may only need you to come in for an echocardiogram every five years. As severity increases, the time interval may shorten to every six months. Between visits, be attentive to the onset of symptoms. Keep in mind that some people wrongly attribute fatigue and shortness of breath to other conditions or to aging in general. If you faint or experience chest pain, trouble breathing, or fatigue, talk to your doctor. It might be time to schedule replacement of your aortic valve. Fortunately, after you replace the valve, your heart starts working properly again and you can get back to your normal routine.
Was this helpful?