SOCIAL VOICES

4 Tips When You're Diagnosed with Aortic Stenosis

Was this helpful?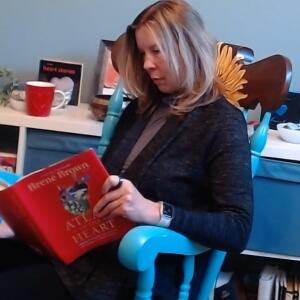 When I was diagnosed with severe aortic stenosis (AS), I knew very little about the disease. I didn't know that different types of specialists treated aortic stenosis, or how to find the best resources to learn about valve disease. Before my valve replacement, I felt anxious and overwhelmed at times. I often wished I could talk to another patient who knew exactly what I was going through.
I've learned so much on my journey from diagnosis to treatment to patient advocate, and these are my top tips for someone diagnosed with aortic stenosis.
Some of us have family members or friends we can reach out to when we need an empathetic ear or a caring hug. Even with a support system, I find there's nothing quite as helpful and reassuring as talking with another patient who truly understands the unique experience of heart valve disease.
My Aortic Stenosis Confession: Susan
After I was diagnosed eight years ago, my doctor and I decided I was a good candidate to replace my diseased aortic valve via a minimally invasive procedure called transcatheter aortic valve replacement (TAVR), rather than through open-heart surgery. At the time, it was very difficult to find other patients who had undergone TAVR. I asked my doctor if he could get permission to share one of his patient's contact information. I'll never forget the three chats I had with Bill, an ex-Marine in his 70s. Even though our lives were different, our common experience as TAVR patients created a meaningful connection. I always felt better after our talks.
The power of connection with other patients is so important, and I knew I wanted to find ways to make it possible for others. Now, every third Tuesday of the month, I host a live group video call for patients and care partners through My Valve My Voice. I also recommend looking to resources like Mended Hearts, the American Heart Association, and the TAVR support group on Facebook to connect with other people with aortic stenosis.
When I was first diagnosed with aortic stenosis, I was experiencing symptoms – I felt short of breath with exertion and I had some chest tightness. Testing determined that my aortic stenosis was already severe, which meant my valve needed to be replaced. My general cardiologist said he would need to refer me to a specialist for treatment.
Learning this, I assumed that my next step would be an appointment with a cardio-thoracic surgeon. Before this meeting, I thought that open-heart surgery was the only option for valve replacement. I was surprised to find out that another type of specialist, an interventional cardiologist, performs minimally invasive catheter procedures like TAVR. My TAVR procedure was an easier and quicker process than open-heart surgery. Had I not been directed to an interventional cardiologist, my experience may have been very different.
I'm grateful I saw a cardiologist who had lots of experience treating aortic stenosis, because the world of valve disease and valve replacement is changing rapidly, and I was able to benefit from his expertise. He stayed up to date with advances in the field, and knew that TAVR was a good option for me.
With any new diagnosis, I find it difficult to take in all the information I'm given at my appointment. I find myself thinking about something the doctor said at random times; when I'm driving, taking a shower, or folding laundry, a question to ask my medical team will suddenly pop into my mind. After my AS diagnosis, I started an "aortic stenosis" notebook, where I would keep a running list of all my questions so I would remember them at my next appointment or phone call with my heart team.
At my appointments, I brought my notebook and my care partner, who would take notes of any new information and write down the answers to my list of questions. Having someone with me allowed me to be fully present and listen closely to everything that was said. I highly recommend always having someone with you at tests and appointments who can take thorough notes.
For me, coping with the added stress, my emotions, and the anxious thoughts that accompanied them was truly the most difficult part of my diagnosis and treatment. I'm deeply involved with the aortic stenosis patient community today, and virtually every patient I encounter says the same thing: the unknown, the appointments, the tests, and the WAITING are much worse than the actual TAVR experience.
Please know that it is absolutely normal to feel stressed and anxious. What helped me was to make conscious efforts to ease the effects of the stress and fear. I made a point to take time to soothe my body and my nervous system. For me, taking actions like reading a book while soaking in the tub, listening to music in a rocking chair while drinking my favorite tea, or scheduling a massage were things under my control that brought me a sense of calm.
Reserve a page (or more) in the front of your notebook and list all the actions you can take that lower your stress, make you smile, or help you relax. Make sure your notebook is always handy, so you can refer to your list when you feel overwhelmed or afraid.
Support from others, a knowledgeable medical team, and a commitment to self-care helped me manage the often stressful journey from my diagnosis of severe aortic stenosis to my successful TAVR procedure. Eight years later, I'm continually grateful for my healthy heart and the ability to help others.
Was this helpful?