4 Tips for People of Color with Aortic Stenosis
Was this helpful?
People of Color are less likely than white people to receive a timely diagnosis of aortic stenosis as well as appropriate treatment. Advocate for yourself to get the care you need by engaging in your health, connecting with culturally competent doctors, and making sure all treatment options are considered to manage your condition.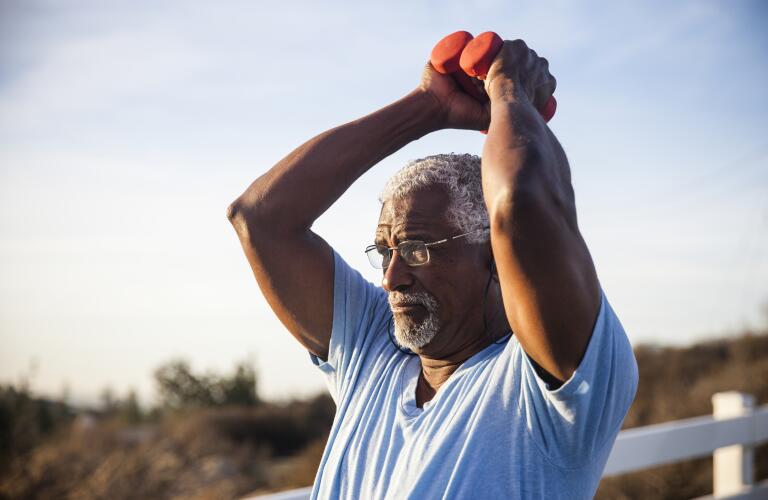 More than 12% of adults aged 75 and older have aortic stenosis, a condition in which the aortic valve of the heart narrows, preventing blood from flowing as needed between the heart and the rest of the body. When it becomes severe, aortic stenosis can significantly affect quality of life; without treatment, it can lead to heart failure or death. However, this condition can be effectively treated by replacing the aortic valve. Research indicates that People of Color may not have the same level of access to aortic stenosis specialists or valve replacement as white people. By educating yourself about your condition, partnering with a trusted doctor, and advocating for the right treatment, you can get the aortic stenosis care you need.
People of Color endure health disparities across many different conditions, in large part resulting from systemic racism. They may experience implicit bias from healthcare professionals – unconscious prejudice that may influence how a doctor evaluates and treats a patient. Historically marginalized groups may face barriers to accessible, quality healthcare as a result of financial challenges or lack of insurance coverage. That's why connecting with an aortic stenosis specialist trained in cultural competency makes a difference in treatment and outcomes. A culturally competent physician, regardless of their background, will be trained in treating people of all racial and cultural experiences, and will understand how the nuances of different cultures can impact health and healthcare.
A 2018 study indicates that communication between People of Color and healthcare professionals is better when they are racially concordant – that is, they are the same or similar race. Higher quality communication may help facilitate timely diagnosis and treatment of health concerns if it makes People of Color more comfortable, which may also encourage them to share more about their symptoms to better inform treatment decisions.
Turn to organizations like blackdoctor.org, healthinherhue.com, huedco.com, or melanin-rx.com to find a culturally competent doctor with a similar background as you. Or, ask your current doctor if they have received training or have experience treating aortic stenosis in People of Color. When searching for a physician, their practice website might specifically call out if their healthcare teams have received cultural competency training.
After a diagnosis of aortic stenosis, it's important to monitor your symptoms and communicate frequently with your doctor. Aortic stenosis can worsen over time; mild or moderate cases may not require treatment, but severe aortic stenosis calls for valve replacement. If your aortic stenosis is not yet severe, make sure to track symptoms and keep an eye out for signs that your condition is worsening. Symptoms of aortic stenosis include trouble breathing during exercise, heart palpitations, dizziness, fainting, fatigue, and chest pain.
Some people with aortic stenosis don't experience any symptoms, which is why it's crucial to see your doctor regularly so they can monitor your disease progression. Without treatment, aortic stenosis can lead to stroke, heart failure, and pulmonary hypertension. Ultimately, it may be fatal if not properly addressed.
It's important for anyone with aortic stenosis to seek help when they notice new or changing symptoms. Timely care can help prevent advanced disease and improve outcomes.
Connecting with a culturally competent doctor is important, but so is finding one with expertise in treating aortic stenosis. The treatment landscape for this condition has changed in recent years, and you'll want to see a cardiologist with significant experience treating people with aortic stenosis, who keeps up with the ever-changing treatment protocols.
This is especially important for People of Color, who historically have not received the same levels of aortic stenosis care as white people. In a 2017 study of people with aortic stenosis, Black participants were 54% less likely and Hispanic participants were 10% less likely than white participants to be referred to a cardiothoracic surgeon, a specialist trained to perform surgical aortic valve replacement (SAVR). Black people with aortic stenosis are much more likely than white people and slightly more likely than Hispanic people to have comorbidities – additional conditions known to develop in people with aortic stenosis. People with comorbidities may have a higher risk of poor outcomes after SAVR, so this may be one reason why Black people aren't recommended for this type of procedure as often.
A less invasive alternative to SAVR, called transcatheter aortic valve replacement (TAVR), is commonly recommended for people who aren't candidates for surgery. Still, People of Color are even less likely to undergo TAVR than SAVR. In a 2019 study looking at TAVR procedures performed in the U.S. between 2012 and 2014, 4.1% of Black participants and 3.9% of Hispanic participants underwent TAVR, compared to 92% of non-Hispanic white participants. If your cardiologist has not suggested you undergo TAVR, and you believe you're a good candidate for the procedure, ask for a referral to an interventional cardiologist – a type of cardiologist who is specially trained to perform TAVR – for a second opinion.
Researchers in a 2017 study of people with aortic stenosis theorize that one reason People of Color undergo aortic valve replacement at lower rates than white people may be due to doctors' inability to provide culturally appropriate communication about aortic stenosis treatment and the importance of valve replacement. This is why it's even more crucial for People of Color with aortic stenosis to educate themselves and find culturally competent doctors with expertise in treating their condition, so they can feel empowered and have a better understanding of their health.
If you've received a diagnosis of aortic stenosis, it's crucial to make healthy lifestyle choices to keep your valve working as well as possible before and after valve replacement. If you are living with other health conditions like heart failure, chronic kidney disease, high blood pressure, diabetes, or obesity, it's even more important to do so. People of Color are more likely than white people to develop conditions like these, which can increase the risk of aortic stenosis or make it worse. Take your medications as prescribed and follow-up with your doctors regularly to keep those conditions managed.
My Aortic Stenosis Confession: Susan
Additionally, eating a heart-healthy diet is key. High cholesterol levels can cause the aortic valve to narrow faster than it would in people with healthy cholesterol levels, so talk to your doctor about how your diet can impact cholesterol. They will likely recommend trying to avoid or cut down on processed foods, refined carbohydrates, red meat, and meals that are high in sodium. You may be referred to a dietitian, who will help you make these changes. Exercise is also important for people with aortic stenosis, although it should be under your doctor's guidance, since physical activity can strain the heart if your stenosis is severe.
Quitting smoking is essential, as smoking can damage your aortic valve and your heart in general. Your doctor can recommend smoking cessation programs to help you kick the habit – you don't have to do it all on your own. And lastly, make sure you're taking care of your teeth and gums. Research suggests that infections in your mouth can travel and affect heart valves, which is harmful for people living with damaged valves prior to valve replacement, as well as people living with replacement valves. Seeing your dentist twice a year for a cleaning, as well as brushing and flossing twice a day, can prevent these infections.
People of Color living with aortic stenosis may face obstacles when it comes to getting the best care. However, by educating yourself, connecting with a doctor you trust, advocating for the right treatment, and taking care of your overall health, you can get the treatment you need to live a full life.
Was this helpful?