Talking With Your Doctor About Obsessive-Compulsive Disorder
Medically Reviewed By William C. Lloyd III, MD, FACS
Was this helpful?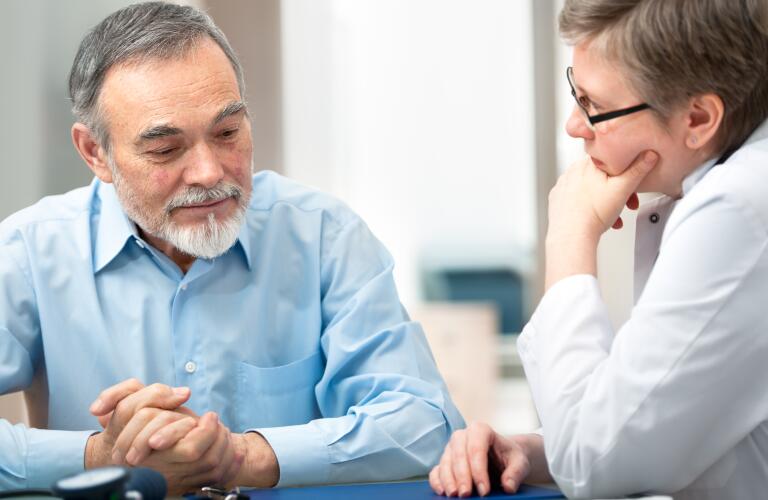 If you have obsessive-compulsive disorder (OCD), you might hide some of your rituals from friends. Even family members might not know about them. But there is one person you should always be completely open with: your doctor.
If you think you might have OCD, it's important to tell a doctor about your symptoms. Your doctor can determine if what you are experiencing is due to OCD, another anxiety disorder, or a different medical issue.
But what exactly should you say? What does your doctor need to know? And what questions should you ask? Here's your guide to talking with your doctor about OCD.
It's important for your doctor to know all your symptoms. This helps him or her make an accurate diagnosis or adjust your treatment properly. When describing a symptom, tell your doctor;
What it is

When it first began

How often it happens

Any problems it's caused
For example, you might say, "I have to lock each door in the house 11 times before I go to bed every night. I started a few months ago. I end up going to bed late because it takes so long."

Your doctor also needs to know about any upsetting thoughts or feelings you may have. Uncontrollable, disturbing thoughts are a key symptom of OCD. It can be difficult telling someone these thoughts. You may have a hard time saying them aloud. Keep in mind that your doctor needs to know this information so you can get better. If you're speaking with a psychiatrist, he or she most definitely has training and experience in examining these types of thoughts or feelings.
Treating OCD is not an exact science. Some treatments work better for some people than others. Plus, there are many treatments for OCD. It might take some time to find one that works for you. But the effort is worth it. Most people with OCD who seek out treatment significantly improve their symptoms and quality of life.
The most common OCD treatments are therapy, medication, or a combination of the two. The active ingredients in select antidepressants optimize serotonin levels in your brain, a key pathway in reversing OCD. Combining medicine and therapy is generally considered to be most effective. If you have a preference for one type of treatment, let your doctor know. For example, you can say, "I'd prefer to avoid medication" or "I don't feel comfortable with therapy."
Your treatment should fit your needs and personal preferences. Ask your doctor what treatment is best for you, why, and what other options are available.
Don't be afraid to ask questions. You may want to clarify something you don't understand or ask for more information. Here are some questions you may want to ask:
How long will I need to be in therapy?

How long will I need to take medication?

How long will it take for me to notice the effects of this medication? Will it interfere with my other medications?

How often should I go to therapy?

Is it possible to become addicted to this medicine?

Should I see a psychiatrist or psychologist? Can you give me a referral?

What are this medication's side effects? How can they be best managed?

What type of therapy should I have? What should I expect during a session?
If a treatment doesn't seem to be working or is causing side effects, call your doctor. Good communication goes hand-in-hand with good care. Another option might be better for you. By working together with your doctor, you can take control of OCD.
Was this helpful?