Talking With Your Doctor About Anxiety
Was this helpful?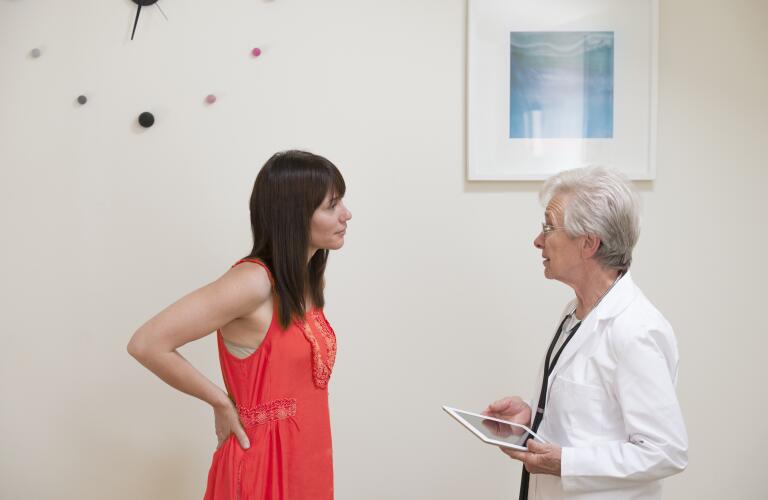 A little anxiety is healthy. Too much anxiety can be paralyzing. If your thoughts, fears and worries are getting in the way of your life, you might have an anxiety disorder. A lot of people do. In fact, nearly 20% (1 out of 5) American adults has anxiety.
The good news is anxiety is highly treatable. Unfortunately, many people continue to suffer in silence. It's not necessarily easy to talk to your doctor or healthcare provider about your anxiety, but doing so opens the door to effective treatment.
Healthcare professionals who treat anxiety include:
Psychiatrists

Family medicine doctors, such as your primary care doctor. In cases of moderate to severe anxiety, a family doctor may make a referral to a psychiatrist for a comprehensive evaluation and diagnosis.

Nurse practitioners who specialize in mental and behavioral health

Physician assistants to primary care doctors or to psychiatrists

Professional counselors and therapists

Psychologists
Among these providers, psychologists, counselors and therapists offer testing and therapy but they do not prescribe medicine.

Everybody experiences anxiety differently. What symptoms do you experience and how frequently do you experience them? Common symptoms include:
Restlessness and agitation

Overwhelming feelings of worry

Headaches, muscle aches, or stomach aches

Rapid heart rate
Think about when (and where) you typically experience symptoms, and when your symptoms first began. Share this information with your healthcare provider.
It's also important to be open and honest about the way anxiety is affecting your life. Is it hard for you to go to work or school? Have you cut down on social outings? Given up driving or public transportation?
Your doctor will carefully consider all of this information and ask you some questions about your health and family history. You'll probably fill out a standard anxiety questionnaire in which you rate your symptoms over the past 7 to 14 days or so. She may want to run a few tests, such as thyroid function blood tests; some medical conditions cause symptoms that are similar to anxiety, so she'll want to rule out (or treat) any possible physical cause of your symptoms.
If you experience any symptoms of depression—hopelessness, persistent sadness, worthlessness, lack of energy—share those with your healthcare provider as well. Anxiety and depression often occur together; giving your doctor the whole picture will help her to select the most effective treatment plan.
There are no quick fixes for anxiety, but effective treatment is available. The two most common treatments for anxiety are psychotherapy (talk therapy) and prescription medicine. Oftentimes, therapy and medication are combined. Ask your doctor which treatment approach she recommends for you. Many people start with talk therapy; however, if your symptoms are severe, your doctor may advise starting medication first.
If your doctor recommends therapy, ask her to recommend nearby providers who specialize in treating anxiety.
If your doctor prescribes medication, be sure to:
Learn the name of the medication.

Ask about potential side effects. If you experience any unusual symptoms while taking anxiety medication, tell your healthcare provider as soon as possible. Ask for the number to call.

Ask your doctor when you can expect to feel some relief, and what you should do if you begin to feel worse and not better.
It may take a while before your symptoms to subside. Therapy usually involves weekly or semi-weekly visits for a few weeks or months. Anxiety medication doesn't provide immediate relief either. Knowing the average length of time, in general, it takes for most people to experience a difference can help lessen your anxiety. Keeping a thought and symptom diary is one way to track what's happening, comparing before and after treatment began.
You may also want to discuss lifestyle changes that may help you control your anxiety. Many people have found that physical activity eases their symptoms. Ask your doctor for advice and recommendations for you, given your health history. Some people also find yoga or meditation helpful. If you don't currently have a fitness routine, you'll want to ease into it. Let your doctor know you need a practical, not time-consuming method of incorporating lifestyle changes.
When you return for follow-up appointments, honestly share your experiences with your physician. Describe your current anxiety symptoms and talk about your response to treatment. Together, you and your doctor can create an effective anxiety management plan.
Was this helpful?