How to Talk With Your Doctor About Panic Attacks
Medically Reviewed By William C. Lloyd III, MD, FACS
Was this helpful?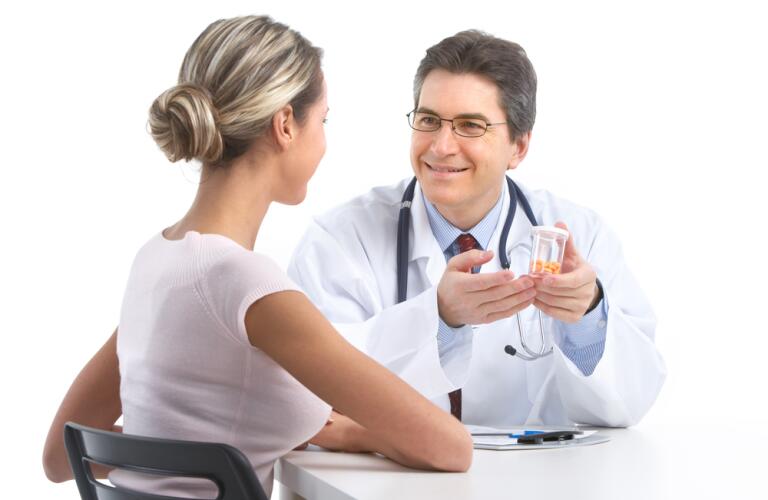 Everyone feels worried or fearful from time to time. But some people experience intense terror for no apparent reason. This is called a panic attack.
Panic attacks can happen anytime, anywhere—usually in a familiar situation. In a panic attack, the body acts as if there is a real threat, even if you're completely safe. You might feel you are losing control. People sometimes worry that they're "going crazy" because they don't understand what's happening. Attacks typically last about 10 minutes. In rare cases, attacks can last an hour or longer.
If you have had several panic attacks, or if you're afraid of having another, you may have panic disorder. Panic disorder is very treatable with talk therapy, medication, or a combination of both. Some people who experience panic disorder feel embarrassed to see a doctor. But remember that panic disorder is a real disorder, and a doctor can help you understand what's going on. Treatments can help you avoid panic attacks in the future.
Knowing how to have a thorough discussion with your doctor about panic attacks will bring you closer to relief.
If you think you've had a panic attack, see your doctor as soon as possible. Other medical conditions can cause similar symptoms, so it's important to receive a professional diagnosis.
Your doctor may give you a physical exam to check for health conditions that may be causing your symptoms. Your doctor might also suggest you see a mental health specialist, such as a psychiatrist, psychologist, or professional counselor.
Your doctor will probably ask you about your symptoms. Physical signs of a panic attack often include:
Describe what happened during a recent attack as if you were telling the story to a close friend. Explain where you were, what you felt, and what you were thinking. For example, you might say, "I was just sitting at my desk when all of a sudden I felt terrified. I was nauseated, hot, and sweating, and my heart was racing. I thought I was having a heart attack."
If your doctor diagnoses you with panic disorder, ask about what treatment is best for you. Your doctor may recommend medication, therapy or both. To learn all your treatment options, you may want to ask, "What other treatments are available?"
Some people prefer to avoid taking medication for panic disorder. If you're concerned about side effects, it's OK to say so. Your doctor might suggest therapy instead, or recommend a different medication.
Out of all anxiety disorders, panic disorder is one of the most treatable. Don't put off seeing your doctor. Finding help early can keep panic attacks from getting worse. Just like many other conditions, early intervention is more effective. With the right treatment, you can feel better sooner and enjoy your life.
Was this helpful?