Health Providers Who Treat Anxiety Disorders
Medically Reviewed By William C. Lloyd III, MD, FACS
Was this helpful?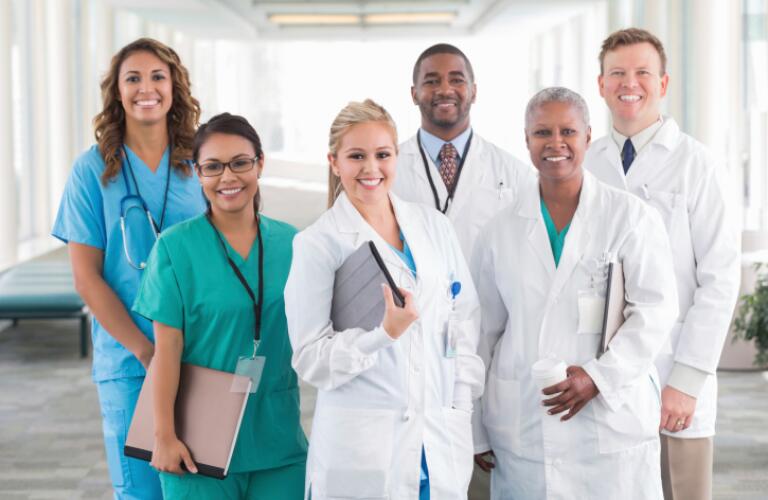 Anxiety is excessive worry and uneasiness that intereferes with normal activities and relationships. The cause is often not immediately apparent. Anxiety disorders are a far more common problem than we may think. In the United States alone, anxiety disorders are the most common mental illness, impacting an estimated 40 million adults—or 18% of the population. Ranging from generalized anxiety, social anxiety, eating disorders, obsessive compulsive disorder and others, most of us have experienced at least a moment of anxiety at one time or another.
Whether it's a specific life event that's causing anxiety or possibly a psychiatric disorder, anxiety is a normal reaction for us as intellectual beings to real or imagined stressors. If you think you need to seek help for an anxiety disorder, that's a big first step in getting better. Remember, anxiety issues are treatable through many different means, and there are several providers who can help you find the right treatment option for you.
Medicine has come a long way in its treatment of anxiety. From counseling to prescriptions, there are a number of ways and a variety of medical and clinical specialists who can help you or a loved one feel better again.
Primary care physician (PCP): The first step is to talk to your primary care physician. Your PCP can help you figure out if your anxiety is being caused by some sort of outside influence, or is a possible reaction to something physical going wrong with your body. If your physician rules out a physical ailment, you may be directed to a psychologist or psychiatrist.

Psychologist: Psychologists specialize in treating patients with anxiety through counseling or talk therapy. A psychologist can help you determine the source of your anxiety, a realization that might be all you need to start feeling better again. They can also help you create behavioral changes that could help substantially relieve your anxiety.

Psychiatrist: Although a psychiatrist will most likely engage you in conversation and some kind of therapy for your disorder, a key difference between a psychologist and psychiatrist is that psychiatrists can prescribe medication. There are many drugs available that can reduce unnatural or uncontrollable anxiety, ranging from mood stabilizers to sedatives. Many of these drugs can be very powerful and not every medication or dosage is right for every person. It's important to pay attention to your reactions and report them to your psychiatrist immediately—especially if you become more anxious or depressed.

Nutritionist: Nutritionists can be an important partner in helping rid anxiety. Specially trained to help you develop a balanced eating plan that works specifically for you, nutritionists on their own can't help you treat your anxiety disorder. But in conjunction with a physician they can make a significant impact. Nutritionists are especially important if you or someone you care about is suffering from an eating disorder.
Talking to your healthcare provider about an anxiety disorder is the right first step, and you'll make the most of your conversation if you have a plan of what to discuss. Make a list of your symptoms and pinpoint times they may be better or worse. Pay attention to when they happen and how they're affecting your life. You should also have a list of all your previous conditions (mental and physical) as well as a list of any medications you are currently taking.
Remember, anxiety can be a crippling problem for many people, but there are solutions. By working with a variety of providers to address anxiety symptoms and find treatment, you can keep anxiety from controlling you, and start controlling it instead.
Was this helpful?