PHYSICIAN VOICES

Meet the Rheumatologist: Ankylosing Spondylitis

Was this helpful?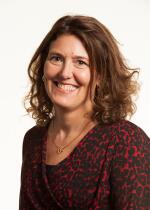 Dr. Kelly Weselman is a board-certified rheumatologist in Atlanta, Ga. In our "Meet the Specialist" series, we highlight the unique perspectives of various medical specialists on the types of patients they see, and what they find rewarding and challenging in their daily practice.
As a rheumatologist, I'm fortunate to be able to help my patients find relief from painful and even crippling illnesses. Rheumatology is the branch of medicine dealing with musculoskeletal diseases, conditions that affect your joints, bones and muscles. We also address systemic autoimmune conditions, in which parts of the body become inflamed, causing pain, swelling, stiffness, and many other symptoms.
These conditions are known as rheumatic diseases, and their effects can spread far beyond joint issues. Thankfully, my specialty gives me the intricate knowledge and experience to work with patients to find relief from these complicated and life-altering conditions.
I didn't want to be a doctor growing up. In fact, it was the last thing I wanted to be. But in college, I was so interested in science and math that, after going to job fairs and meeting medical professionals, I found that a career in medicine would be a meaningful way to use my gifts and explore those interests.
Initially, I wanted to go into orthopedics, a surgical specialty of the skeletal system. But in medical school, I did a one-month rotation with a rheumatologist. She was a great teacher who taught me a lot, and I was fascinated by the cases we saw. That was enough to convince me that rheumatology was the field I wanted to explore in my career.
Now that I've been practicing for nearly 25 years, I have more confidence in handling challenging cases and a greater capacity to relate to different types of people. These are skills you can only gain from practicing medicine for a long time, and they are so important. The ability to relate to your patients, see things from their perspectives, and know how to offer treatment options while keeping patients a part of the decision-making process are key components of being a good doctor and a good rheumatologist.
I love the detective work of practicing rheumatology. Patients come in with symptoms they haven't been able to manage and a rheumatologist's job is to find the root, determine if it is related to inflammation, discover the extent of its effects on the patient's body, and even look at the role of family history in the disease. Although the different types of joint disease, such as rheumatoid arthritis or psoriatic arthritis, are the most common diseases we treat, there are many other conditions that require the specialized care of a rheumatologist.
Some of these more complex conditions are called immune-mediated inflammatory diseases, a group of seemingly unrelated conditions that share common inflammatory pathways. These inflammatory diseases result from dysregulation of the immune system, when your immune system doesn't function properly.
This means that a patient's immune system fights itself, causing inflammation that can manifest in pain, stiffness and swelling in the joints as well as inflammation in other organs of the body. Rheumatology requires a deep understanding of how immune-mediated inflammatory diseases function.
Some examples of immune diseases I work on include lupus, in which the immune system attacks multiple organs, and vasculitis, a condition where the blood vessels become inflamed. Ankylosing spondylitis, a form of arthritis affecting the spine, is another common diagnosis that requires a multifaceted treatment plan to manage.
A lot of people may not realize that these kinds of conditions are not limited to impacting your joints and bones. They often affect multiple organ systems and all require some form of immunosuppression. Immunosuppression is treatment that aims to stop the immune system from attacking the body and to decrease inflammation.
To make sure I'm always able to offer patients the highest quality care for these complicated illnesses, I spend time every week reading medical journals and every year I go to a symposium on the latest advancements in treating rheumatic diseases.
While rheumatic diseases are complex, they are not the same as chronic pain and require different treatment. Rheumatologists are often wrongly viewed as 'pain doctors' and patients think we are trained to treat all types of pain. This isn't exactly true. Most rheumatic diseases are inflammatory in nature, so a rheumatologist's job is to identify the root of someone's pain and determine if inflammation is the culprit, and therefore if immunosuppression is needed to treat it.
Most people experience some kind of joint pain in their lives. But if you aren't able to control it or it doesn't resolve with time, you may need to seek specialized care. If symptoms of joint and bone pain aren't addressed properly, they can result in joint damage that can't always be reversed with treatment. If you're experiencing joint pain and are having trouble managing it, I recommend talking with your doctor to see if visiting a rheumatologist would benefit you.
Was this helpful?