Know the Signs of Spinal Arthritis
Was this helpful?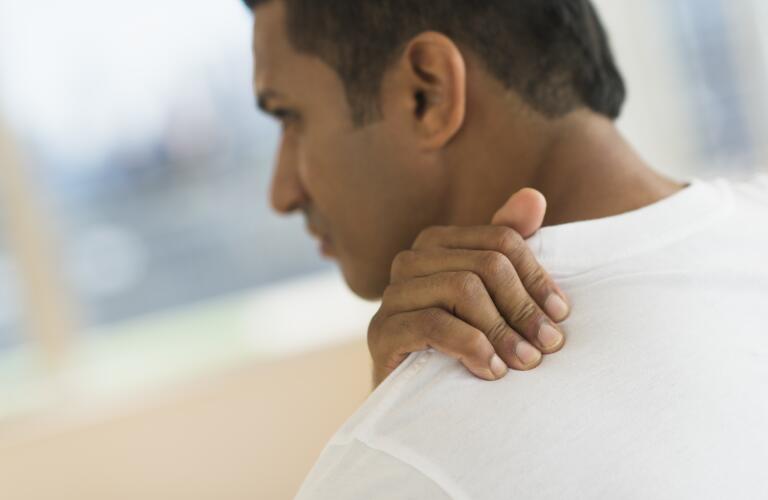 Chronic lower back pain is one of the most common complaints doctors hear from their patients, and it's one of the main symptoms of ankylosing spondylitis (AS), also known as spinal arthritis. AS affects the spine and large joints.
Unlike other types of arthritis, which tend to set in and get worse with age, AS can develop at any time. Most people start seeing symptoms in late adolescence or early adulthood, but you can start to show signs as a child or older adult.
Doctors still don't know what causes the condition, but they do know that genetics play a role. The good news is there is a lot that can be done to help ease your pain.
Most people with ankylosing spondylitis start to notice a dull pain and stiffness in the lower back and buttocks. It usually comes on gradually over a few weeks or months and may only be felt on one side, or alternate between sides.
You may also have inflammation or pain and stiffness in other areas of your body, including:
Small joints of your hands and feet
In the early stages of AS, you may also have:
Sometimes your eyes can be involved, as well; this is known as iritis or uveitis. Signs of iritis or uveitis include:
Sensitivity to bright light
In rare cases, the lungs and heart can also be affected. A small number of people will have chronic inflammation at the base of the heart, which can lead to blockages and leaking. These lesions on the heart are seen in fewer than 2% of patients. Similarly, a small percentage of patients may develop scarring at the top of their lungs and impaired lung function. That means it can take longer for colds and upper respiratory infections to heal. But remember—these symptoms are very rare.
If you start to notice pain in your lower back or buttocks, no matter how minor, let your doctor know about it. You may find that your pain and stiffness is worse in the mornings or when you're trying to sleep. Try a warm shower, some stretches or light exercise. This tends to ease the pain, and most people with AS feel much better with exercise or walking. Applying heat to stiff joints and muscles and applying cold to inflamed areas can also give you some relief.
If these measures don't do the trick, talk to your doctor about medications that may help. NSAIDs (nonsteroidal anti-inflammatory drugs) are very effective in relieving pain and stiffness. If these aren't enough to control your pain, there are some other medications you can try, including anti-rheumatic drugs and biologics. If your AS is severe enough, your doctor may suggest surgery.
Wherever you are in your treatment, don't lose hope. Your back pain need not be a constant pain in the neck.
Was this helpful?