Causes of Unexplained Chronic Back Pain
Was this helpful?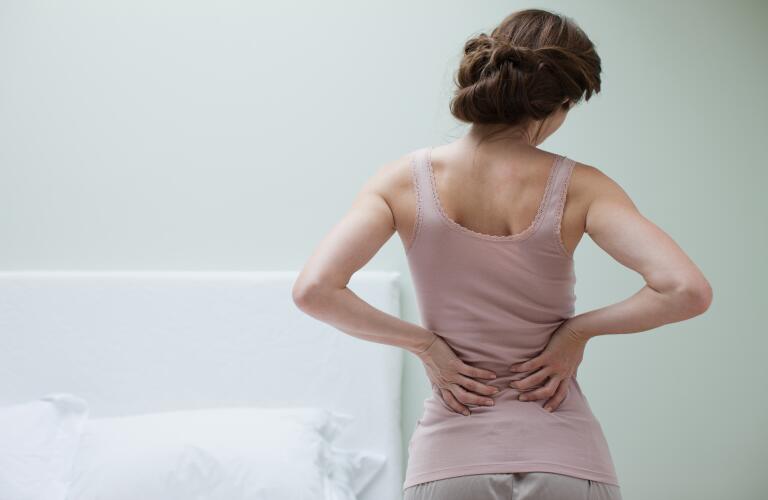 If you're accustomed to wincing and muttering "oh, my back," on a regular basis, then you know how annoying and frustrating chronic back pain can be.
How did the back pain start? For many people, it's the result of an injury that strains tendons or muscles or stretches a ligament in the back, perhaps from a car accident, from picking up a heavy object, or even from an overly-ambitious gym session. Ouch. That initial pain is called the acute phase. Sometimes it goes away but for some people, it lingers on and becomes a chronic problem.
But injury or trauma aren't the only culprits for chronic back pain.
Inflammation of the area where the spine joins the pelvis is the hallmark of a condition called ankylosing spondylitis (AS), which is a progressive form of arthritis. It's not always a severe diagnosis, but people who develop ankylosing spondylitis may experience ongoing pain and even the loss of flexibility of their spines. In the most severe cases, two or more bones in the spine may fuse together as the result of long-term inflammation. People who suffer from AS often have inflammatory symptoms elsewhere in the body, including the eyes, skin, intestines and lungs.
It's also possible that your back pain is caused by a more serious underlying condition, such as an infection or tumor. But it's unlikely, statistically speaking. According to the National Institute of Neurological Disorders and Stroke, most low back pain is mechanical in nature. Here are some other possibilities:
Consult your doctor about your back pain, especially if you're not sure about the cause. It might be time for some closer examination, which could lead to more targeted treatments—and hopefully, some relief.
Was this helpful?