4 Complications of Ankylosing Spondylitis
Was this helpful?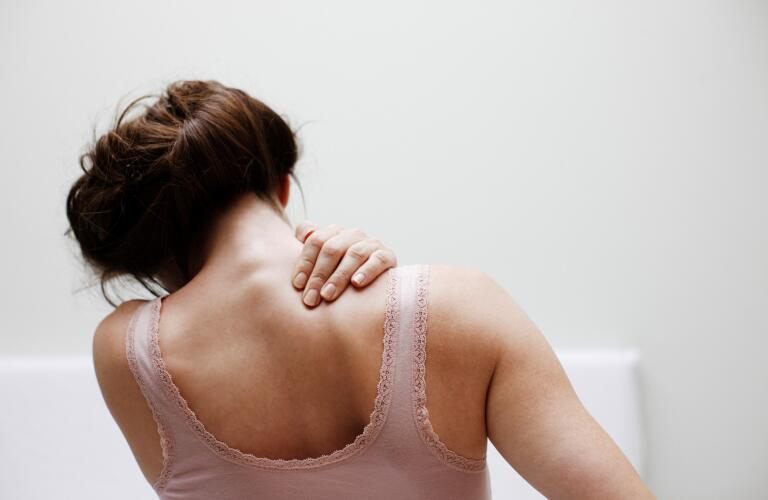 Ankylosing spondylitis (AS) is different for everyone. You might experience mild back pain that comes and goes, while your friend may feel severe back pain every day. Still others may experience joint pain in places like their hips, knees, and feet. Complications from AS vary, too. That's why it's important to work with your health care provider. Seeing a rheumatologist once a year will help catch complications early, when they're easier to treat.

Fusion

In severe cases of AS, bony growths called syndesmophytes develop. Syndesmophytes cause spine vertebrae to fuse together. The newly joined bones are weak and can restrict your movement. This puts you at greater risk for spinal fracture. Sometimes, progressive fusion of the spine can result in a condition known as kyphosis. This is when your spine curves forward, causing a hunched posture. What's more, fusion can restrict your lung capacity and function because it stiffens your rib cage.


Joint Damage

Sometimes, AS can cause joint problems in places like your shoulders, hips, knees, and feet. Joint damage may be so severe that you may need total joint replacement surgery. This is most commonly performed for your hips and knees in patients with AS.


Inflammation of the Eye

Also known as iritis or anterior uveitis, this condition causes redness, pain, sensitivity to light, and vision problems. If you have any of these symptoms, which usually occur in one eye at a time, seek immediate attention from your eye care specialist. It's often treated with powerful corticosteroid eyedrops and other corticosteroid formulations to reduce the inflammation.


Complications in Other Areas

If you experience pain or symptoms in any part of your body, tell your health care provider immediately. If you've had the disease for a long time, you may develop issues related to the scarring of nerves found at the bottom of your spine. These include urinary and bowel control problems, pain or weakness in your legs, and sexual dysfunction. You may also develop complications affecting your kidney, lung, or heart health. Although rare, these conditions can be serious and require treatment.

Was this helpful?