The Latest Research in Alzheimer's Treatment
Was this helpful?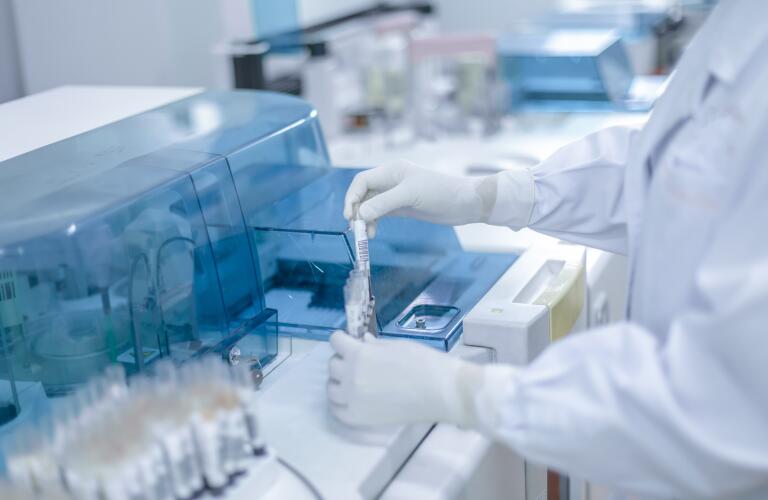 More than five million Americans are living with Alzheimer's disease, 96% of them ages 65 or older. The U.S. Census Bureau estimates that the number of people ages 65 and older will double in the next 20 years. By 2050, researchers say, 13.8 million Americans could have Alzheimer's disease.
The good news is that researchers around the world are looking for ways to prevent and treat Alzheimer's disease. Here are some of the latest advances and promising research.
Current Alzheimer's drugs treat symptoms, not underlying causes of the disease. Researchers are trying to develop new drugs that will halt or reverse the brain changes that happen as Alzheimer's progresses.
Many of these efforts target the protein fragments called beta-amyloid. The pieces clump together to form plaques that can disrupt neural connections in the brain. Other novel drugs disrupt the inflammatory changes caused by these plaques. Some recent studies on mice with Alzheimer's symptoms have successfully identified methods to block beta-amyloid's harmful effects, improving the animals' performance in learning and memory tests. These studies could help guide researchers to develop medications that produce similar effects in humans.
There is growing evidence that insulin plays an important role in the brain and that insulin resistance contributes to Alzheimer's. Some scientists have gone so far as to call Alzheimer's a form of diabetes in the brain.
Insulin injections are an effective treatment for diabetes. But injecting insulin in a person without diabetes could have dangerous effects on blood sugar. To avoid the risk, Alzheimer's researchers are testing insulin nasal sprays. This method delivers insulin to the brain quickly through the central nervous system.
A 2012 study published in Archives of Neurology looked at the effectiveness of the treatment in a small group of adults with mild Alzheimer's. It found an increase in participants' memory and ability to complete daily tasks after four months of using an insulin nasal spray. The brain's ability to regulate glucose also improved.
A larger trial called the Study of Nasal Insulin to Fight Forgetfulness (SNIFF) will follow participants for a full year of insulin treatment. Approximately 250 volunteers are currently participating in this clinical trial which is being conducted at 30 research clinics nationwide.
Researchers are also interested in resveratrol, an antioxidant found in grapes and red wine. Resveratrol has been found to have a protective effect against dementia. One ongoing study is looking into whether a daily dose of resveratrol in pill form can improve memory and daily function in people with mild to moderate Alzheimer's.
Certain genes are linked to Alzheimer's and cause it to run in families. Some research is focusing on people with these genes to test medications that could prevent the brain changes that lead to Alzheimer's.
One study is tracking a large family in Colombia with a history of Alzheimer's disease. Researchers are testing therapies that keep beta-amyloid from causing plaques in family members who haven't yet developed symptoms. If the treatment delays or prevents the development of Alzheimer's, researchers will have valuable knowledge about how to help those at risk of the disease.
Other prevention research is looking into modifiable risk factors. Some studies have found increased risk of dementia from:
Other studies have pinpointed factors that may lower risk, including:
Education and brain exercises
Heart-healthy diet
Physical activity
Social engagement
A Finnish study is putting many of these findings to the test in a group of 1,200 older adults at risk of cognitive decline. Initial results show that participants' brains performed better after beginning a lifestyle intervention program that includes nutritional guidance, physical exercise, computer-based brain exercises, and social activities.
Although scientists are still searching for ways to prevent and cure Alzheimer's, here's one thing they know now: Healthy behaviors known to be good for the heart and body are also good for the brain. So until the next big medical breakthrough is confirmed, talk with your doctor about lifestyle changes that favor the body and mind.
Was this helpful?