Providing Emotional Care for People With Alzheimer's Disease
Was this helpful?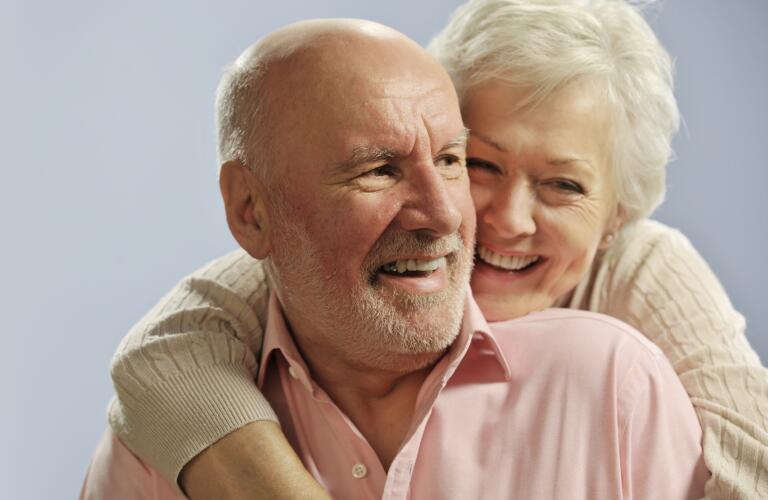 As Alzheimer's disease progresses, your loved one will go through many difficult—and sometimes frightening—changes. He or she will need a lot of help along the way, and not just with day-to-day activities.
Communicating and handling emotions will be one of the biggest challenges facing you and your loved one. But knowing what he or she is going through during specific stages and finding ways to adapt can help you both get through the tough times.
What your loved one is going through: Alzheimer's disease is a life-changing diagnosis. Your loved one is likely to go through a number of different emotions, including:
Anger at no longer being in control of the future
Denial and difficulty accepting the reality of the disease
Fear over what changes are coming
Resentment at receiving an "unfair" diagnosis
Sadness and hopelessness knowing there's no cure for the disease
As the symptoms of Alzheimer's begin to set in, your loved one will have trouble remembering names and places, planning ahead, and remembering or understanding words.
What you can do to help: Often, the best thing you can do after a diagnosis and during these early stages is listen to the person's concerns. Also remind him or her that you're there to offer support. Emotional ups and downs are normal during this time. Try to roll with them as they come. It may help strengthen your relationship as you experience these challenges together.
With the onset of memory problems and other Alzheimer's symptoms, try some of these tips to keep the lines of communication open:
Keep things simple. Ask yes-or-no questions, or questions that offer a choice between a few specific things. For example, "Do you want to wear a blue shirt or a red shirt?"

Engage with the person. Make eye contact, hold his or her hand during conversation, or gently touch his or her shoulder, back or arm.

Watch your tone and body language. Avoid accidentally sending the signal that you're tense or angry. For example, don't speak too loudly or keep your arms tightly folded.
What your loved one is going through: As the disease progresses, it destroys nerve cells in the brain. For someone with mid- to late-stage Alzheimer's, this means memory problems become more serious. Physical problems like incontinence start to set in. In addition, behavioral issues like agitation and aggression, or repetitive questions and actions, happen more often.
You will see your loved one experience a broader range of more extreme emotions during this time, including:
What you can do to help: Dealing with repetitive behaviors can be particularly frustrating for a caregiver. It's important to find ways to de-stress by yourself. This can help you avoid taking out your frustrations on your loved one.
Speak to your loved one in a calm, soothing voice, especially when responding to repeated questions. Don't say, "You already asked that question," or use the phrase, "I told you already." This may just upset him or her even more.
When other troubling emotions come through, try some of these tips to help calm your loved one:
Agitation and aggression: Be reassuring, and listen to his or her concerns. Gently touch your loved one to help soothe him or her. Try and distract them with an activity, such as a snack or going for a short walk.

Hallucinations or delusions: If your loved one is not acting out in a potentially harmful way, or doesn't seem troubled by a hallucination, there may be no need to intervene. If the person seems to be living in another time, try joining him or her there. Talk about the memories or experiences with them.

Paranoia: Try not to argue with your loved one. Don't take it personally if he or she accuses you of stealing or some other offense. Let the person know that he or she is safe, then offer to help look for a missing object, or distract him or her with a photo or other memory.
Was this helpful?