How to Find the Right Alzheimer's Care Facility
Medically Reviewed By William C. Lloyd III, MD, FACS
Was this helpful?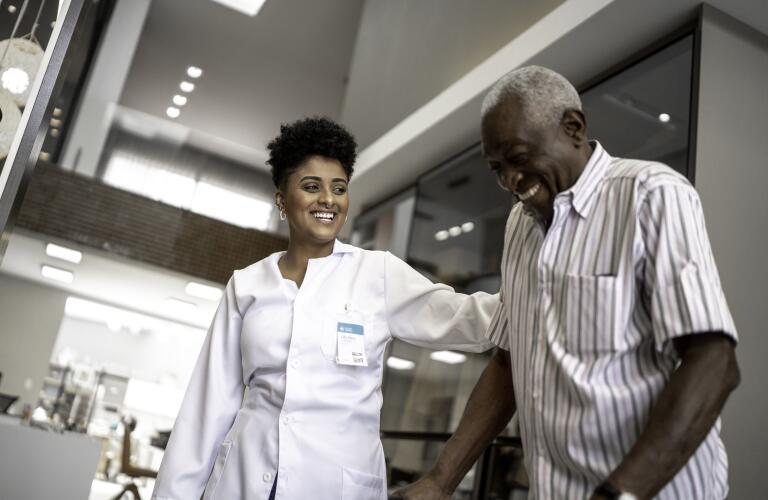 If someone you love has Alzheimer's disease, you'll do anything you can to keep him or her happy and healthy. When home care isn't enough, a care facility can provide the social opportunities and medical support your loved one needs.
There are many different types of care facilities. Adult day care, assisted living, and nursing homes are only a few of the options available for people with Alzheimer's disease. Each type has its own advantages.
With a doctor's help, you can find a facility where your loved one will feel comfortable and receive excellent treatment.
Different facilities offer different levels of care. Here are some common options.
Adult day care centers provide health and social support during business hours. Some centers focus on social enrichment and may offer limited health services. Other centers are fit for people with more severe Alzheimer's disease. They may offer nursing care, meals, medical treatment, and social opportunities.
Assisted living offers help with everyday tasks, such as eating and dressing. Residents usually live in a private room or apartment. The facility may offer limited health services. However, assisted living usually does not provide skilled nursing care like your loved one would receive in a nursing home.
Continuing care retirement communities (CCRCs) offer different levels of care within the same campus. For example, a CCRC might have an assisted living facility next to a nursing home. A person can move within the facility seamlessly if his or her condition worsens. CCRCs can be a good option for couples who need different levels of care. The individual who is retired but doesn't need care can live in the same community but potentially separate from their spouse who needs assisted living or nursing care.
Hospice residences are for people with terminal illnesses who are nearing the end of life. They offer medical, spiritual and emotional support. Medical care focuses on managing symptoms and pain.
Nursing homes offer skilled nursing care and services for people who need round-the-clock assistance. Some nursing homes have a special unit for people with dementia, including people with Alzheimer's disease.
Retirement housing allows a person to live alone without the duties of keeping up a home. It can be a good option for people with mild Alzheimer's disease who are able to take care of themselves.
With so many options, trying to find a good facility can seem overwhelming. Try asking for referrals. Your doctor will be able to provide trustworthy options. You could say something like, "Which nursing homes nearby do you think provide good care for residents?" Friends and relatives may be able to provide suggestions as well.
It's important to go to care facilities in person to determine if they would make a good fit for your loved one. Try to visit several facilities so that you can make an informed choice.
Before your first visit, call ahead. Ask to schedule a tour and to meet with the director and nursing director while you're there. Come back another day—unannounced—for a second visit. If you can, come at a different time of day to observe a different staff shift.
While you're at the care facility, talk with residents, staff members, and visiting family members. Ask the residents what they think of the community.
During your tour, keep an eye out for how people interact with one another. How do the doctors, nurses, and other staff members treat the residents? Does the staff act frazzled or rushed? Do the residents talk to one another? Do they seem happy?
Also check for:
A clean dining area
A homelike, cheerful appearance
Common spaces for socialization and access to outdoor space
Safety features, such as nonskid floors, bright lighting, emergency call buttons in the bathrooms, and safety locks
A good care facility provides the medical and social support your loved one needs and helps him or her feel comfortable in a secure, attentive environment.
If you're not sure which level of care your loved one needs, talk with your doctor. You could start the conversation by saying something like, "I'm considering care facilities for Dad. Given his symptoms, what type of facility do you think is best?" Open communication between you, your loved one, and their doctor will help your loved one receive the best care possible.
Was this helpful?