Alzheimer's Disease Prognosis and Life Expectancy
Medically Reviewed By William C. Lloyd III, MD, FACS
Was this helpful?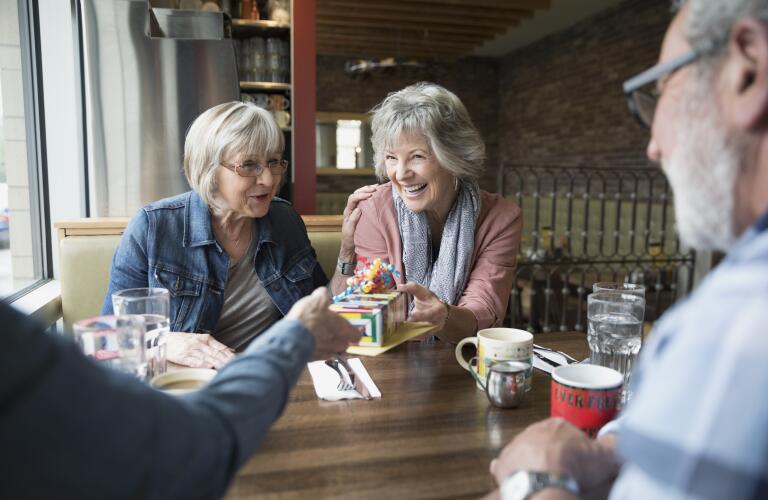 Alzheimer's disease is an incurable brain disorder that slowly worsens with time, affecting a person's memory, cognition, personality and even physical abilities. As the disease progresses, it becomes harder and harder for the person to complete daily activities independently. Alzheimer's disease is the most common form of dementia, affecting more than half of people 85 and older. But the disease affects younger people too—1 in 10 people aged 65 and older have the Alzheimer's form of dementia, and even people in their 40s can have it. Anyone who is diagnosed before age 65 is considered to have early-onset Alzheimer's disease.
As a person's cognitive and physical abilities continue to decline, he or she moves through seven stages of Alzheimer's disease. It's important to remember the disease progresses differently for each person, and some of the stages may overlap for some people. That said, Alzheimer's disease progression follows the same general course for most people:
Stage 1: No Symptoms. People with Alzheimer's likely have the disease for a decade or longer before they begin exhibiting any symptoms. Many people don't know they have Alzheimer's disease at this stage.
Stage 2: Minor Forgetfulness. While older age-related forgetfulness is common, Alzheimer's disease is not a normal part of aging. However, memory lapses at this early stage of Alzheimer's may not prompt much concern.
Stage 3: Marked Memory Problems. Forgetfulness at this stage becomes more evident and harder to pass off as age-related. Memory lapses may begin to affect daily life in social or work settings. Decision-making becomes more difficult.
Stage 4: Cognition Changes. In addition to more noticeable memory lapses, the person may experience cognitive problems with language and organization. People in this stage may experience confusion about what day it is and where they are, and they could wander away or get lost. Personality changes, such as anger and irritability, and increased risk of depression are common. Poor judgment, especially with financial decisions, becomes evident.
Stage 5: Diminished Independence. Decreased mental function begins to make independent life much more difficult at this stage. Daily activities, such as getting dressed may be challenging to do alone. Hallucinations, delusions and paranoia are common.
Stage 6: Severe Symptoms. People in this stage of Alzheimer's disease may no longer be able to live independently due to their inability to do regular activities. They may become incapable of understanding what's going on around them, and communication becomes significantly more challenging. Increasing dependence may cause frustration and anxiety for people with Alzheimer's disease.
Stage 7: Total Dependence. Alzheimer's reaches the most severe phase of cognitive and physical decline. People often need constant care and assistance with most activities, including physical ones such as sitting, swallowing, using the bathroom, and keeping clean. The person may no longer make sense when speaking.
Alzheimer's disease life expectancy is an average of 3 to 11 years after diagnosis. However, some people can live 20 years or longer after they are diagnosed. Prognosis usually depends on the person's age and how much the condition has progressed before diagnosis. Alzheimer's disease is the sixth-most common cause of death in the United States.
Death can occur as a result from other conditions that result from the complications of Alzheimer's disease. For example, when Alzheimer's disease affects a person's ability to swallow, he or she can become dehydrated, suffer malnutrition, or develop aspiration pneumonia if food and drink goes into the airways.
If you begin to suspect that your loved one's memory lapses are more significant than age-related forgetfulness, it's a good idea to seek a doctor's advice. Screening can lead to an early diagnosis and treatment to slow the progression, before Alzheimer's disease complications worsen to later stages.

Was this helpful?