PATIENT VOICES

My Chronic Hives Journey: Connecting With My Allergist

Was this helpful?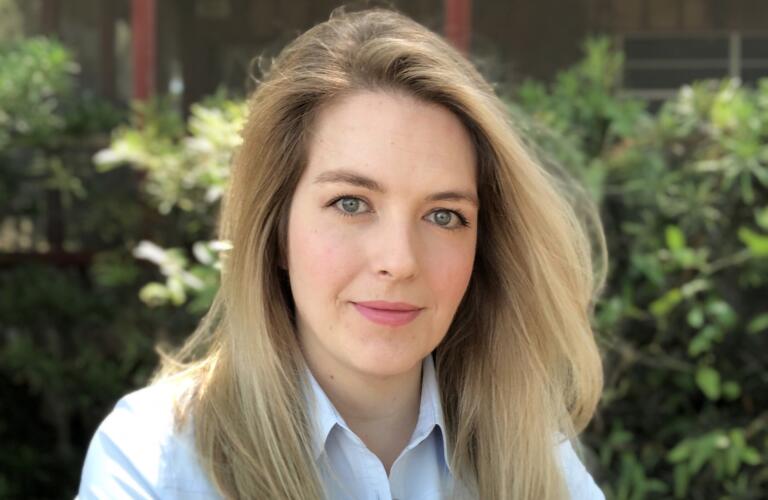 Imagine being dipped in a vat of poison ivy and then living with the itchy rash every day with no relief. Until recently, that was my life. For nearly two years, my body was covered in red, itchy hives, also known as chronic urticaria. The hives spread to different areas of my skin and caused swelling in my hands, feet, and lips.
I even developed swelling in my intestines that caused searing pain in my abdomen. I couldn't walk or use my hands without pain. I gained 40 pounds since I couldn't really move, and moved back home to live with my parents at the age of 31. I didn't know what to tell people. It was hard to explain why I couldn't walk or get out of bed, I felt uncontrollably itchy and uncomfortable all day, my hands hurt, and my swollen lips made me look like a reality star after bad cosmetic surgery.
It took years of struggling with symptoms and searching for a doctor before I finally found relief. Today, I'm months out from my last hives outbreak, 40 pounds lighter, in the care of an allergist who actually understands my condition, and I feel like I've got my life back. In fact, I feel like my life is just beginning.
I first experienced an outbreak of hives during my senior year of college. I took some allergy medication and hoped for the best, but the hives lasted about a month before they disappeared, as strangely and suddenly as they'd come.
Ten years later, the hives returned out of nowhere. They covered my legs, caused my feet and hands to swell, and put my life on pause.
I saw an allergist, but he hadn't had much experience with hives. He told me to take over-the-counter antihistamines, and some days, the hives and swelling would go down. But like clockwork, they'd return. I started doing my own research online, and found information, for the first time, about chronic hives. It was such a relief to know what I was experiencing had a name. But I still didn't have much guidance in treating it successfully.
My allergist advised me to take higher doses of the over-the-counter antihistamines, and to take different brands together. All the medications made me feel like a zombie and barely cleared my hives. Through the pain and frustration, I kept looking for someone who could help me.
After lots of searching, I found an allergist, one of the top ranked in my city. I went to see him and as I explained my situation, he stared at research on his computer and it became clear he didn't have much experience with hives. I felt pretty helpless and just kept taking lots of antihistamines. About a year later, I felt a terrible pain in my abdomen. After two days of popping antacids and painkillers, I went to a walk-in clinic, and they found fluid in my lungs. One ER trip and a couple of gastroenterologist visits later, I learned I had swelling in my intestines related to the hives. I knew I couldn't continue to see doctors who didn't know how to help me, who were just looking at symptoms and not the overall problem.
I ended up traveling all the way to Nashville, an hour and a half away, where I went to Vanderbilt University Medical Center. I'd lived in Nashville after undergrad and had a relationship with Vanderbilt. I found an allergist there who did a lot of tests, and most of them came back normal. I was almost in tears, wondering what could possibly be wrong with me. The doctor told me it wasn't unusual for the tests to come back normal, and diagnosed me with chronic idiopathic hives; idiopathic is just doctor-speak for "we have no idea why you have hives, but you have them." She warned me the hives might last 10 years, or they might disappear–she really didn't know. But she did know we had options to treat them.
She helped me adjust my medications so I didn't feel like such a zombie. The medications suppressed the hives a little, but not enough to give me my life back. I considered taking a more intense medication, but I had reservations after being so highly medicated for so long. Around that time, I came across a documentary about a man with chronic hives who experienced remission following a juice fast for two months. Normally, I wouldn't have come close to trying a fast, and anyone considering it should consult their doctor beforehand, but I'd just spent a year and a half itching and in pain. I was ready to try anything. No one was more surprised than me when it worked. After two months, my hives were completely cleared, as was the swelling. I was able to focus on living my life–working to lose the excess weight I'd gained, reconnecting with friends and family, and thinking about what comes next.
I stayed on the medications throughout the fast, and was able to slowly wean off of them under the supervision of my allergist. And as time passed, the hives did not return. It's been over six months since my last hives outbreak, and I credit the combination of the juice fast, the medications, and my allergist with helping me get my life back.
I still follow up with my allergist at Vanderbilt, and I feel fortunate to have finally found someone who can help me. When I talk to friends about finding new doctors, I'm full of advice. It's so important to realize that doctors aren't all the same. If your physician isn't listening or doesn't seem to get it, try someone different. Treat your initial appointment like a first date. Does this doctor share your medical values? Do they listen to you? Do they ask questions and value your input, or do they dominate the interview with preconceptions? Do you feel like a priority, or are they in a hurry to move on with their day? I learned the hard way not to settle for less, and I try to share this message whenever I can.
Today, my life is a big question mark. But one thing I know for sure is it's moving forward. I'm applying to jobs and I feel like I turned back time to before this all happened. I get to start over, a few years older, 40 pounds lighter, and a whole lot wiser.
Kathryn McMahon is 34 years old and lives in Middle Tennessee.
Was this helpful?