PHYSICIAN VOICES

Meet the Allergist: Chronic Hives

Was this helpful?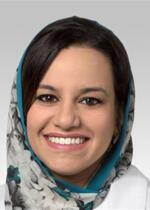 Dr. Farheen Mirza is a board-certified allergist with Northwestern Medicine. In our "Meet the Specialist" series, we highlight the perspectives of various medical specialists on the types of patients they see and what they find rewarding and challenging in their daily practice.
My parents are both immigrants and health professionals. I grew up watching my father, a doctor, and my mother, a respiratory therapist, directly impact the lives of others in their immigrant community. My parents helped people navigate the healthcare system and get the care they needed, even if they didn't have the means to go to a doctor. And since my mother is a respiratory therapist, she helped a lot of people struggling with asthma–including my sister. Seeing my parents work together to help other people is what really drove me to going into medicine.
My mom is a big role model for me. When I was a kid, people would come to our house and ask questions about why their child's asthma wasn't controlled, or what to do in case of an asthma attack. My mom would coach them on the proper ways to use an inhaler, take other medications, and rid their homes of asthma triggers like allergens.
My sister struggled with allergies, too, so I know firsthand how getting allergies under control can make a huge difference in your quality of life. When it came to choosing a specialty in medical school, allergy and immunology seemed like the obvious choice for me. I haven't regretted it since!
As an allergist, I specialize in the part of the immune system that deals with allergies, whether they're brought on by environmental factors, foods, or medications. I treat patients with hives, asthma, eczema, and more. Every day, I see a little bit of everything, from new patients with seasonal allergies to people who are getting allergy immunotherapy shots so they can eventually live with much more control over their allergic reactions.
I love developing relationships with my patients and especially enjoy watching my pediatric patients get older (and sometimes outgrow frustrating allergies)! My favorite part of my job is working with patients to get their problems under control. For example, I see a lot of patients with chronic hives, in which red, itchy patches of skin develop and stick around for more than six weeks at a time.
I recently saw a patient who had dealt with chronic hives for years, with intermittent lip swelling, which was really affecting her life. She would always go to an urgent care clinic or the ER. But when she finally came to me, we sat down and came up with a plan detailing what steps she should take when certain symptoms arise, how to make changes in her everyday life to prevent hives, and how to control hives when they develop.
Even though we may not find the exact thing triggering chronic hives, we have many medications, including new injectable drugs, that can help relieve symptoms. I find it very rewarding when I can empower patients so they feel like they can handle their health and start the right treatment.
Personally, I try to take the time to really get to know my patients and their concerns. I want to know what worries them and how I can help. It's more than just writing a prescription–it's important to work together to learn what treatments and lifestyle changes are realistic for them. When they feel that sense of control over their condition, it's a very special feeling.
I'd advise anyone looking for an allergist to find someone who is board certified in allergy and immunology, who is willing to go above and beyond to help them figure out what's going on and get the problem under control. You want to look for someone you connect with, who is knowledgeable and gives you confidence. It is possible to control allergies and allergic conditions like hives, and with the right allergist, you can effectively manage your health and get back to living your normal life.
Was this helpful?