A Guide to Idiopathic Mast Cell Activation Syndrome
Was this helpful?
Mast cell activation syndrome (MCAS) is repeated bouts of allergy-like symptoms due to inappropriate activation of mast cells in the immune system. Idiopathic MCAS is a form of MCAS that has no clear cause. Diagnosing idiopathic MCAS can be challenging because there is no identifiable cause or test for it and the symptoms affect multiple body systems. Treatment involves using medicines to relieve symptoms. Because MCAS can include anaphylaxis, you need to carry an epinephrine autoinjector with you at all times.
This article details idiopathic MCAS, including its symptoms, diagnosis, and treatment.
Mast cells are a type of white blood cell. They play a vital role in fighting infection. Things other than infections can activate mast cells too, including:
medications
venom
allergens such as specific foods and pollen
Mast cells mediate the body's reaction to these substances in the form of allergic reactions and inflammation. You can find mast cells throughout the body, especially in the lungs, digestive tract, blood vessels, and skin.
Mast cells manage their role by releasing chemical mediators, such as:
histamine
leukotrienes
prostaglandins
The symptoms that mediator release causes depend on where in the body mast cell activation occurs. For example, mast cell activation in the skin could cause hives, whereas activation in the airways could cause wheezing.
Mast cells are an important part of the immune system and may be essential for survival. However, inappropriate activation or too many mast cells can cause problems. The mast cell response can outweigh the actual threat to the body.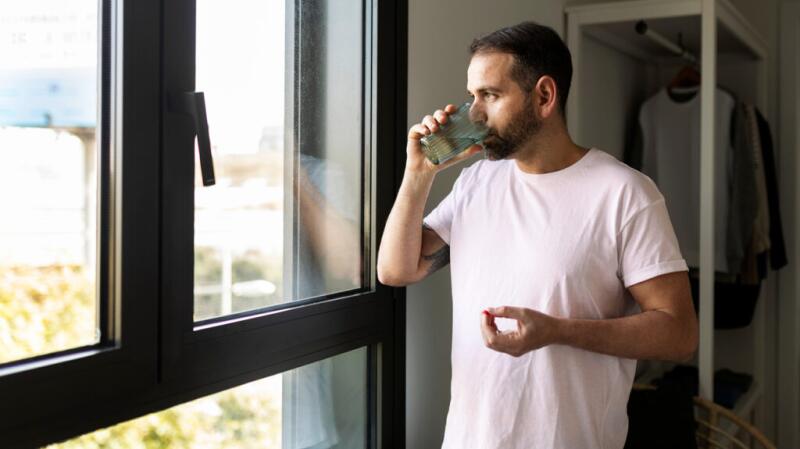 In MCAS, atypical mast cells release too many mediators, sometimes in response to a trigger. They may also release them too easily, explains The Mast Cell Disease Society (TMS). With idiopathic MCAS, doctors cannot find a cause for this behavior.
In another mast cell condition, mastocytosis, there are too many mast cells. They may accumulate in certain areas and are very easy to trigger.
At one time, doctors lumped all mast cell diseases together. A few decades ago, it became apparent that there were people with regular amounts of mast cells who had symptoms of mast cell disease. This was when doctors began to recognize MCAS as a separate disorder.
In MCAS, people can have repeated episodes of symptoms of anaphylaxis, which may be life threatening.
Get medical care immediately for symptoms such as:
abdominal pain and cramping
coughing
flushing
hives
itching
lightheadedness
feeling faint
swelling of the face, lips, tongue, or throat
trouble breathing
wheezing
These symptoms may start in response to a trigger, but the trigger is usually not known with idiopathic MCAS.
There are three criteria for diagnosing MCAS.
If you have MCAS, your symptoms:
are not due to another condition, such as an allergy
involve two or more organ systems, such as the digestive system, lungs, heart, or skin
occur in separate attacks and recur
require treatment
2. Increase in markers of mast cell activation
These markers directly link mast cells to the symptoms. Doctors measure these markers during an episode. They look for an increase over a baseline value. The markers include:
serum tryptase, which is the most specific marker and the preferred test, from a blood sample
urinary histamine metabolites
urinary leukotriene E4
urinary prostaglandin D2 or metabolites
These are not standard lab tests. It is necessary to work with an allergy specialist with experience diagnosing MCAS. The urine tests require a 24-hour collection.
3. Response to medication
A complete or major response to medicines that block histamine or other mediators allows doctors to make an MCAS diagnosis. If these medicines do not relieve symptoms, it is unlikely you have MCAS.
After you meet the three criteria above, your doctor may order more tests to determine whether your MCAS is caused by a proliferation of mast cells. These tests include a genetic test and bone marrow biopsy. Negative results suggest your MCAS is idiopathic.
Treating MCAS involves medicines that block mast cell mediators to relieve symptoms. Medication options include:
first-generation antihistamines, such as diphenhydramine (Benadryl) and hydroxyzine (Atarax)
second-generation antihistamines, such as cetirizine (Zyrtec) and loratadine (Claritin)
leukotriene blockers, such as montelukast (Singulair), zafirlukast (Accolate), and zileuton (Zyflo)
corticosteroids for short-term relief of swelling, hives, or wheezing
aspirin, which can reduce flushing
H2 blockers, such as cimetidine (Tagamet) and famotidine (Pepcid), for abdominal pain
mast cell stabilizers, such as cromolyn (Gastrocrom) for digestive symptoms
The biologic omalizumab (Xolair) may help people with MCAS. It may reduce anaphylactic episodes by decreasing mast cell reactivity and sensitivity.
Severe episodes with symptoms of anaphylaxis require epinephrine injections. People with MCAS should carry epinephrine autoinjectors and know how to use them.
People with MCAS need ongoing medical care to monitor and manage their reactions.
The idiopathic form of MCAS has no clear cause. In addition, you usually cannot identify the underlying trigger.
Researchers know that idiopathic MCAS is not immunoglobulin E (IgE) mediated. When your body develops an allergy, you make IgE specific to the allergen causing the allergy. Each time your body encounters the allergic trigger, IgE signals mast cells to release mediators like histamine.
A key difference between idiopathic MCAS and allergies is consistency. Allergies will always set off a reaction. In idiopathic MCAS, people can react to things they tolerated in the past and vice versa. However, they usually cannot identify a trigger.
Idiopathic MCAS is also not the result of other substances that normally activate mast cells. This includes venoms and infections.
The distinction between an allergy or toxin and MCAS is important when it comes to diagnosing MCAS. Doctors need to rule out both possibilities. With MCAS, it is the mast cells themselves that are overactive. The reason for this is not clear.
Interestingly, a small 2021 study notes that the symptoms of MCAS are similar to those of long COVID, a complication of SARS-CoV-2 infection. The study authors suggest that the virus that causes COVID-19 may lead to inappropriate activation of mast cells.
Idiopathic MCAS is also distinct from primary MCAS, which has a genetic cause. For example, in mastocytosis, variations in the KIT gene play a role in overproduction of mast cells. This is a clonal mast cell disorder.
The unpredictability of idiopathic MCAS can be stressful. People with the condition always need to use caution. The triggers are inconsistent or not known for people with idiopathic MCAS. Have someone with you when you start a new medicine or other new exposure in case your symptoms are triggered.
Carry epinephrine autoinjectors with you at all times. Make sure you and those close to you know how to use them.
People with MCAS can find support through advocacy groups. These groups provide resources and services for living with MCAS. You can find more information through:
The symptoms of MCAS are treatable with medication. In fact, a good response to treatment is one of the criteria for diagnosing MCAS.
Still, the symptoms of MCAS can be severe and disabling, reducing quality of life for some people. Finding support through advocacy groups may help.
People with MCAS have an increased risk of anaphylaxis. This severe reaction can be life threatening. Talk with your doctor about the factors that influence your outlook.
Idiopathic MCAS is a rare condition. It is a form of mast cell disease where mast cells release chemical mediators too easily. These mediators cause allergy-like reactions that can be severe and even life threatening.
The cause of idiopathic MCAS is unclear and there is usually no identifiable trigger, unlike with allergies. Treatment focuses on relieving symptoms.
Everyone with MCAS should carry epinephrine autoinjectors in case of anaphylaxis.
Was this helpful?