How to Get the Most Out of a Virtual Doctor Visit for Hives
Was this helpful?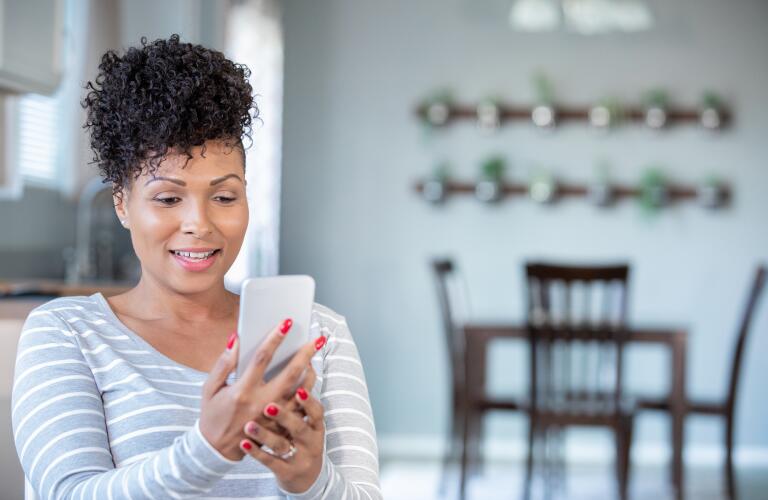 There are several things you can do to get the most out of a telehealth visit for hives (urticaria), and most of them involve "arriving" prepared, much like you would for an in-person appointment. Whether your telehealth appointment is conducted over phone call or video chat, keeping track of your symptoms and treatments can help you communicate clearly with your doctor and receive better care.
A big part of treating hives revolves around identifying the cause or trigger, and tracking this information can help you and your doctor determine next steps. It's also key to know what type of hives you're experiencing. The two main types of hives are acute and chronic, distinguished by how long they last. Most acute cases of hives clear up in 24 hours, but can come and go for up to six weeks. Chronic hives last more than six weeks.
Acute hives are most often caused by:
Infection, typically a cold or virus
Certain foods such as nuts or shellfish
Medicines, particularly antibiotics or aspirin
If the cause can be identified and avoided, hives will likely go away on their own. Come to your virtual doctor visit ready to tell your online allergist about recent illnesses, suspected food reactions, and the medicines you've taken. Take photos of your hives to share.
Chronic hives are usually caused by:
Dermographism, in which scratching your skin is followed a few minutes later by the appearance of hives where you scratched
Misfires in the immune system, especially if you have an underlying autoimmune condition
Increases in body temperature from exercise, sweating, or hot showers
Pressure from tight clothing such as belts or socks
Be aware of these triggers and jot down any connections to your hives before your virtual doctor visit. It's especially important for your doctor to know about autoimmune conditions such as thyroid disease. As with acute hives, taking photos of your chronic hives can help your doctor make an assessment.
It's good to keep in mind that it can take time to determine the cause of chronic hives. You may need to have follow-up visits every month or two to monitor the situation. Sometimes, the cause of chronic hives is never pinpointed, but they can still be treated effectively.
No one knows what your hives are like better than you. In addition to self-identified triggers, the number of hives and the severity of your resulting itchiness is invaluable information for your allergist to have. Try keeping a daily calendar of suspected triggers, affected areas and the size of your hives outbreaks, and your level of itch—mild, moderate, or severe.
This may seem like a lot of work, but when you have hives, that's all you can think about anyway, right? All the information you can collect before and between appointments will absolutely pay off in helping your allergist help you get effective relief faster and for the long haul. Keep in mind that more digital tools are becoming available, like smartphone apps that send info directly to your doctor, to make tracking symptoms easier.
Before your virtual doctor visit, it's also a good idea to make sure the device, applications, and Internet connectivity you'll be relying on are in working order. Download any special programs and create your account in advance so you're ready to go for your appointment. Keep a pen and paper handy to take notes during the call, and have any medications and symptom-tracking information easily accessible. You'll also want to set up in a quiet, secluded area of your home so your appointment is private and uninterrupted.
Good luck with your virtual doctor's visit—and congratulations on embracing the latest way to take good care of yourself.
Was this helpful?