How Telehealth Can Help People With Hives
Was this helpful?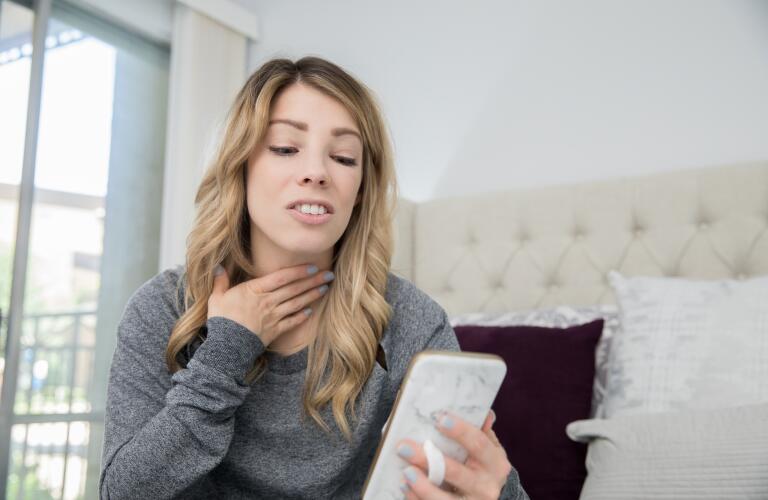 One in five of us can expect to experience hives (urticaria) at some point, and one in 20 people experiences chronic hives lasting more than six weeks. Itchy and painful, chronic hives can have many causes, from allergic reactions to sensitivity to temperatures. Identifying the cause—or trigger—of your hives can take some time, medical oversight, and self-monitoring. Telehealth, which allows you to meet with your doctor over phone call or video chat, can help.
Today, there are only 3,000 allergists in the United States, and that's not enough to cover every case of hives in person. Telehealth provides wider access, connecting allergists with patients efficiently online, regardless of physical location.
Wherever you live, there may also be times where it's not safe for you to visit a healthcare facility for hives treatment due to the risk of infection from other people. During the coronavirus disease 2019 (COVID-19) pandemic, for example, telehealth has made it possible for many people with hives to receive care from a comfortable distance.
Regardless of the reason for telehealth, research has proven it to be effective, with high patient satisfaction. In fact, a third of those responding to a recent survey preferred telehealth to in-person visits.
Online or off, your doctor needs input and observations from your life to help determine the cause of your chronic hives. You'll likely be asked to track potential triggers of hives so you can avoid them. This process can be as "lo-fi" as keeping a written journal or as "hi-fi" as entering information into an app. Check out common triggers mapped to reaction times:
Heat can trigger hives within a few minutes
Foods can trigger hives within an hour
Stress or exercise can trigger hives within half an hour
Skin pressure (such as tight-fitting clothes) can trigger hives within four hours
Medications can trigger hives within anywhere from minutes to years
Up to half of those with chronic hives never determine the trigger, but the attempt is important. Certain treatments work best for certain triggers. However, if a trigger can't be isolated, effective treatments are still available.
Just like an in-person doctor's appointment, there are some things you can do to make sure you're ready for your telehealth visit. Ask your doctor's office if there are any special apps or programs you need to download in advance, along with any forms you'll need to fill out. You may need to register for an account with your doctor's online patient portal, or it may be as simple as clicking a link your doctor's office emails you. Regardless of the software, make sure your smartphone, tablet, or computer is charged and your internet connection is strong before your appointment. Write down any questions or concerns you want to go over with your doctor, be ready to discuss any trigger reactions you've tracked, and keep a pen and paper handy to take notes during the appointment. If you want to show your doctor your hives symptoms during your video call, choose a well-lit, quiet area of your house to get set up.
The availability of telehealth has increased over the last few years for many conditions, not just hives, and most insurance plans now cover it at some level. Talk with your insurance company and ask your primary healthcare provider or allergist if telehealth could be a good choice for you.
Was this helpful?