PATIENT VOICES

My Whooping Cough Wake-Up Call: Keeping My Grandchild Safe

Was this helpful?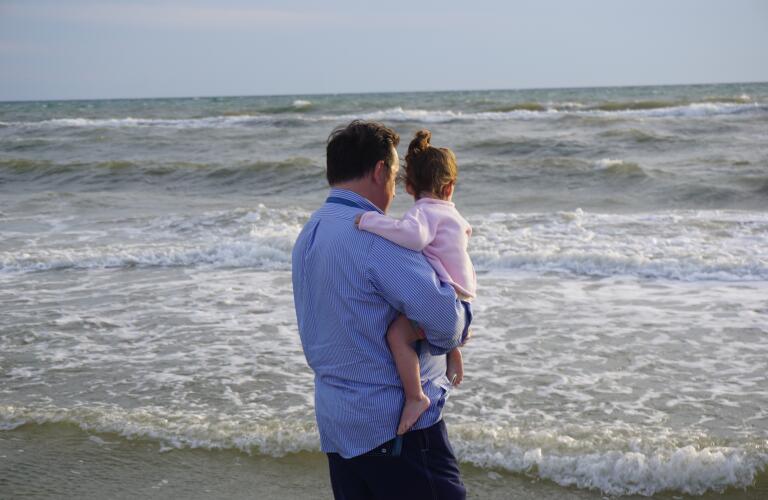 About three years ago, my son, John, and daughter-in-law, Sarah, gave me and my wife some incredible news: they were expecting our first grandchild! We were thrilled, very excited, and 'all in' as future grandparents. We offered to do anything we could to help them prepare for the baby. I was thinking this might mean setting up a crib or shopping for diapers. But when Sarah was about six months pregnant, she and John explained to us that it was important to make sure we were preparing in a different way—we needed to be properly vaccinated before meeting our new granddaughter.
They shared information from their doctor, who said babies under a year old are at risk of contracting pertussis, also known as whooping cough, because infants aren't fully immunized against the infection until they're older. My son told us to look into getting the Tdap vaccine booster shot, which would rebuild our immunity to not only pertussis, but also tetanus and diphtheria. I'd never heard of the Tdap shot, and we'd gotten vaccines against these diseases years before, but we learned that our immunity wears off over time. He said we needed to get the shot at least two weeks before meeting the new baby so we didn't risk spreading pertussis to her. We didn't want to do anything that could hurt her, of course, so we made plans to each receive the booster shot.
My wife and I had no reservations about getting the Tdap vaccine. I think vaccines in general are a good thing. I look back at my parents' generation and their parents' generation and consider all the deaths that today are avoidable with vaccines. I've gotten pneumonia vaccines in the last few years myself—it's all part of good health care maintenance. To me, it's just common sense. If you could be a carrier of the infection and expose someone else, it seems kind of selfish not to just jump through the hoops to take care of it so you don't cause any harm.
Fortunately, there weren't really any hoops to jump through. I had my annual physical with my doctor soon after learning of the Tdap shot, and asked the doctor about it. He knew exactly what I was talking about and the staff gave me the vaccine right there in the office. My insurance covered it and it was a very easy process. Honestly, it was really a non-event. I didn't have to do anything to prepare—the doctor had the vaccine ready and it felt like a normal, run-of-the-mill shot. I had no reactions to it other than peace of mind that my future granddaughter would be safe.
The day our granddaughter was born was very exciting. When we learned Sarah had delivered a healthy baby girl, we were all thrilled. John and Sarah named their beautiful daughter Ella, and for the rest of the day, I felt a natural euphoria. The whole maternity ward was filled with a sense of jubilation as new parents came out to share the news with their families. Ella was healthy, with 10 fingers and 10 toes, and we couldn't have been happier. It's one of the best feelings I've ever experienced.
Today, more than two years since we celebrated her birth, Ella is a little spark plug. She knows many words and she's learning how to form sentences. The other day, her mom was feeding her lunch while my son and I did some lawn work. We came inside as Sarah stepped outside, and we heard Ella pipe up, in a loud, assertive voice, exclaiming, "I need help!" John and I just looked at each other and burst out laughing. It was the first sentence I'd heard her say and I laughed about it the whole week. At only two years old, she can already control a room; it's really kind of amazing. And I'm glad my wife and I are able to give her that help when she needs it, whether it's by getting vaccinated or cleaning up spilled yogurt.
Jim Fuller is 63 years old and serves as the Chief Executive Officer and President for Municipal Electric Authority of Georgia. He and his wife live in Atlanta, GA, close to their children and granddaughter.

Was this helpful?