Are You a Good Candidate for Acid Reflux Surgery?
Was this helpful?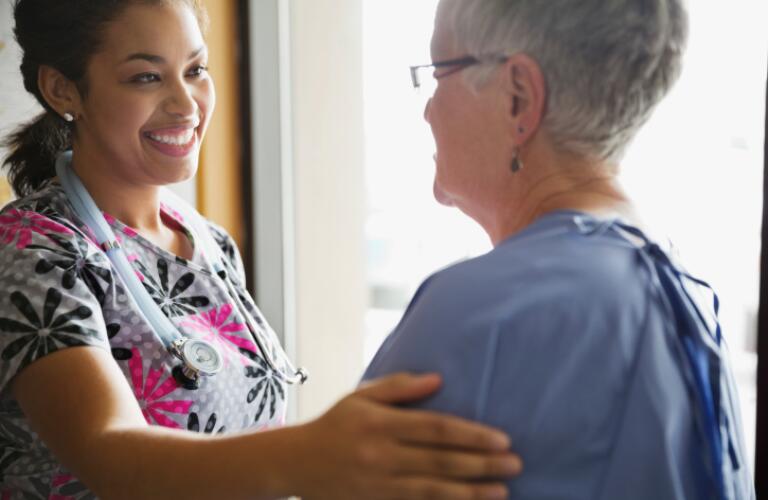 Acid reflux surgery treats gastroesophageal reflux disease (GERD). In people with GERD, stomach acid backs up into the esophagus, causing heartburn. Other symptoms include nausea, vomiting, chronic cough, and wheezing. The goal of acid reflux surgery is to relieve GERD symptoms. The medical name for acid reflux surgery is fundoplication. You may also see the term anti-reflux surgery.
In most cases, doctors recommend less invasive treatments for acid reflux and the symptoms of GERD. Less invasive treatments include lifestyle changes and over-the-counter and prescription medications. Lifestyle changes include changing your diet, losing weight, quitting smoking, reducing alcohol use, and changing your eating and sleeping habits.
Ask your doctor about all of your treatment options and consider getting a second opinion before deciding on surgery.
You may want to consider surgery if acid reflux is diminishing your quality of life. Your doctor may decide you are a good candidate for acid reflux surgery if:
Your symptoms do not respond to lifestyle changes or medications.

You continually require medications to control your symptoms and do not want lifelong medication use.

You can't tolerate medications that treat acid reflux due to their side effects.

You are experiencing complications from acid reflux, such as bleeding or scarring of your esophagus.
If you decide on surgery, ask if you are a good candidate for minimally invasive surgery. It can involve a faster recovery and less pain than open surgery.
You may not be a good candidate if:
You have occasional heartburn.

You are younger than 18.

You are morbidly obese with a BMI >35 kg/m2. Gastric bypass may be the treatment of choice in this case.

You have a severe illness or infection.
In most cases, acid reflux surgery is a laparoscopic surgery with 4 to 5 small, button hole-sized incisions. If this is not possible, a surgeon will use open surgery with a large incision in the abdomen or the side of the chest. You will have general anesthesia, and you may need to stay in the hospital depending on the type of surgery.
Your surgeon may recommend a liquid diet right after surgery. You will slowly progress to solid food. You may also need help with household, work, and other daily activities. Full recovery can take several weeks.
Was this helpful?