The Best and Worst States for Doctors, According to WalletHub
Was this helpful?
WalletHub created a ranking of states based on favorability of medical practice for doctors. The ranking factors include compensation, malpractice environment, professional competition and quality of the public health system.
Doctors are among the most valued professionals in our society today. After more than two years of fighting a pandemic, physicians are exhausted and burned out. In fact, burnout levels are among the highest ever reported since surveys began.
That's why steering a medical career toward the most favorable environments for clinical practice may be of top interest to medical professionals. WalletHub, a leading publisher of financial insights, compiled a state by state ranking of best and worst states for doctors.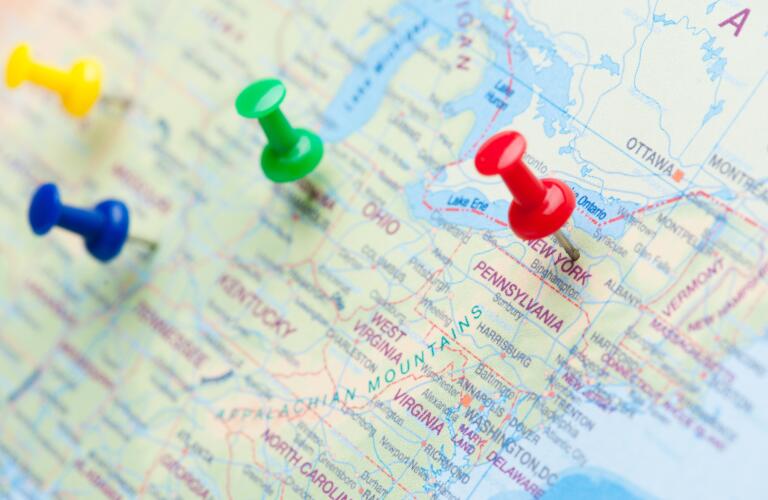 Here is the data for the 2022 analysis.
1. South Dakota
2. Minnesota
3. Wisconsin
4. Montana
5. Idaho
6. Iowa
7. Nebraska
8. Kansas
9. North Dakota
10. Mississippi
41. Connecticut
42. Oregon
43. Massachusetts
44. Vermont
45. Hawaii
46. Alaska
47. New Jersey
48. Delaware
49. District of Columbia
40. New York
51. Rhode Island
View the full list of state rankings on the WalletHub website.
WalletHub evaluated all 50 states plus the District of Columbia in two categories: "opportunity and competition" and "medical environment". Between those two categories, 19 different metrics were analyzed.
Opportunity and competition: 70% of score
Physicians' average annual wage
Physicians' average monthly starting salary
Hospitals per capita
Insured population rate
Employer-based insurance rate
Projected share of elderly population
Current competition
Share of medical residents retained
Projected competition
Number of CME credits required
Presence of interstate medical licensure compact law
Medical environment: 30% of score
Quality of public health system, based on data from Centers for Medicare and Medicaid Services
Hospital safety
Presence of nationally accredited health departments
Physician assistants per capita
Punitiveness of state medical board
Malpractice award payout amount per capita
Annual malpractice liability insurance rate
Physician burnout
Across some metrics, the difference between the best and worst states is significant. For example, in terms of competition with other physicians, Nevada ranks best, and the District of Columbia ranks worst. There is a difference of 33X between DC and Nevada in the methodology weighting.
On the cost of annual medical malpractice liability insurance, the difference in ranking between the State of New York (worst) and Nebraska (best) is 8X.
With 74% of physicians now being employed rather than in independent practice, you may have more professional flexibility in choosing where you want to work.

Was this helpful?