Medical Specialties Losing the Most Providers
Was this helpful?
A recent analysis examined the total number of claims submitted by medical specialty, and estimated the types of clinicians who appear to be exiting the workforce.
Staffing shortages have become an enormous problem for the US healthcare system in the wake of the pandemic. A poll conducted in 2021 estimated 18% of US healthcare workers quit their jobs since the onset of COVID-19.
Definitive Healthcare, a commercial intelligence firm, examined claims data submitted in Q4 2021 to quantify how many clinicians who submit claims are exiting the healthcare workforce. According to their analysis, 230,609 healthcare professionals have left clinical practice. Here is what they found in terms of exits by type of health professional:
physicians: 117,000 exits
nurse practitioners: 53,265 exits
physician assistants: 22,704 exits
physical therapists: 22,032 exits
licensed clinical social workers: 15,578 exits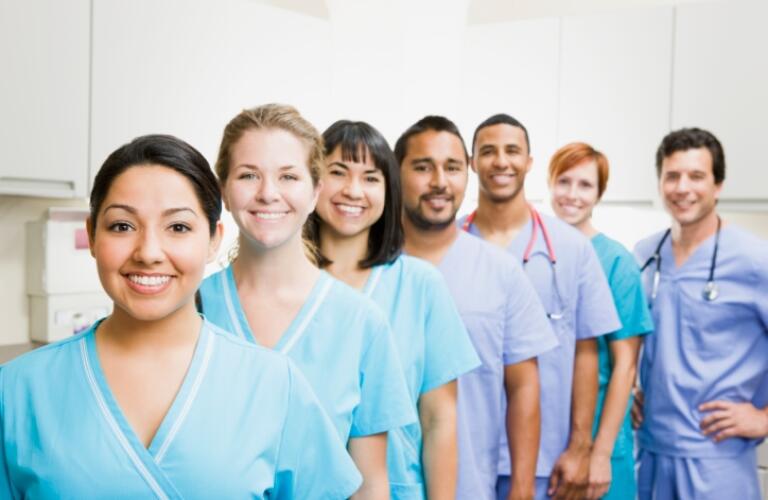 These nine specialties, combined, saw the loss of 86,791 clinicians, according to the analysis.
Definitive Healthcare also estimated the average age of healthcare professionals by role and specialty. These specialties are likely to experience the largest wave of retirements in the years ahead, exacerbating the shortage.
View the full report from Definitive Healthcare here.
PCPs, pediatrics and emergency medicine appear on both lists: those with the most professionals leaving the workforce and those with the highest average age. These groups likely top the list of specialties with anticipated shortage problems.
There is a complex array of issues driving the exits of healthcare professionals and it will take a multi-pronged approach to find solutions. Experts cite investing in telehealth, confronting burnout and addressing graduate medical education opportunities among key initiatives to address the shortage. All these efforts will take time.
One thing is clear: the problem is likely to get worse before it gets better.
Was this helpful?