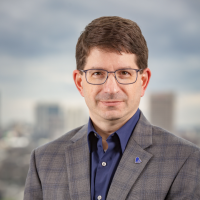 Burt Kann
EVP, Head of Product and Marketing, Marketplace
Burt Kann is an accomplished marketing executive with over 25 years of marketing and strategy experience across numerous industries, including over 15 years in digital health. As EVP and Head of Product and Marketing, he leverages this experience to help create the next generation of products and services to drive more value for consumers as well as life sciences and health systems partners.
In 2009, Burt co-founded what is now the Life Sciences division of Healthgrades. There he helped define and execute products that educate consumers with best-in-class disease content and help connect them with the right doctor. From 2005-2009, Kann was Vice President of Strategic Development at WebMD, where he worked with dozens of pharmaceutical and CPG clients to maximize the value of their marketing spend. Before WebMD, he had 10+ years of strategy and marketing consulting experience with McKinsey & Company and several boutique marketing consultancies in Atlanta.
He has an MBA from Harvard Business School and a BA in Economics and Music from the University of Virginia.